Social Justice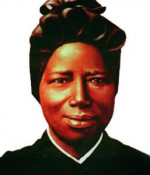 February 6, 2018
By Sr Anne Powell rc 
Human trafficking is an open wound on the body of contemporary society, a scourge upon the body of Christ.
Pope Francis, 10 April 2014.
The situation
Human trafficking is now the second most significant organised type of crime globally, with an estimated 'income' of $150 billion annually.… More
Full Story»

'Homecoming' is a word we often associate with Christmas, as families gather, re-connect and celebrate. There is something warming about the thought of homecoming, something settling, something healing and wholesome.
In September 2017, the United Nations' Refugee Agency reported that there are 65.6 million people forcibly displaced worldwide, there are 22.5 million refugees, 10 million stateless people, and that a mere 189,300 refugees were resettled in 2016.… More

A treasure trove of thoughts
There's a standard joke among those committed to justice in society that Catholic Social Teaching (CST) is the Church's best kept secret. It's a vision derived from biblical texts on the creation of humans and God's covenants with the Jewish patriarchs Noah, Moses and David, up to Jesus' parables about Dives and Lazarus (Lk.… More
What if you awoke on a dark morning in a little bedroom and you had no light to get dressed by, or to find your way to the bathroom?
More in this category