Movies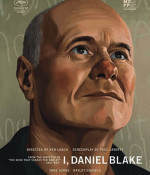 August 31, 2018
Directed by Ken Loach
A Marist Perspective
At first sight there may not appear to be a great deal in common between director Ken Loach's powerful latest movie, set in Newcastle in England, and the early Marist missions in the Bugey region of France. … More
Full Story»

Silence Directed by Martin Scorcese
For 25 years the possibility of Martin Scorcese making his film version of Shusaku Endo's novel Silence has been a matter of conjecture: Will he? Won't he? Can he?
Now that the film has been released, conjecture and debate continues.… More

For the past four years, Pā Maria Marist Spirituality Centre in Wellington has been offering a Winter Film Series.
In 2015 it began with one season (of five nights) with an audience of 30. One season quickly became two as demand grew.… More