Hauropi Mariana
A Marian Integral Ecology – Part 2 of 2
To be Mary, Virgin:
Ko te Whaea - Ko te Tātāhou
To be like Mary, to imitate her quality of presence, is to be as soil. Our food, our shelter, our clothing, the air we breathe all depend on soil. To be like Mary is to behold a soil that is pure and wholesome, ready and open to germination. Mary as soil, is a life lived in whole-hearted receptivity. She is fertile, full of vitality and able to support life. Life deep and true takes root in the fertile field of her womb. Cultivated of mind and heart She is the one bringing life Divine into our world. She is the medium, the vital ingredient for our garden home. Mary humble and willing, receives the seed of life and brings it to fruitfulness. She is the new Earth, the virgin soil in whom the seed of God is birthed and flourishes.
Mary as virgin soil supports and encourages certain ecological practices. She can enable us to think about our individual faith formation, for instance, we might make time to study Laudato Si' and learn about ecological conversion. As good soil we welcome seeds of the Word in all their forms. These come to us in Word and Sacrament, community life, daily engagements and various spiritual practices. Mary as a new innocence regenerates our world. With her we become guardians of the good soil of a world made new, we support the emergence of ecological civilisation.
In a spirit of care in our homes, we can keep all food waste out of local land-fills. This means embracing a home compost system/worm farm that works for us and our household. We can also be more 'grounded' in our daily rounds, seeking ways to walk, cycle, use public transport and become flight-less Kiwis. We are encouraged to eat lower on the food chain by opting regularly for a plant-based diet.
To be Mary, Mother – Garden:
Ko te Whaea - Ko te māra kai
To be like Mary, is to contemplate the garden. Gardens are a set of relationships between soil, plants, moisture, sunlight, nutrients and a gardener. These relationships are the ingredients and conditions that conspire to produce fruitfulness. Abundance and fruitfulness is always the promise of a well tended garden. When the time is right a garden produces a welcome and nutritious harvest. The gardener stands in awe of what is produced and shares it with family and friends. The Marian garden is full of promise for the health and well-being of all who share in it. The garden is symbolic of all eco-systems in the world in need of restoration. The home garden quietly subverts our fast food culture and promotes the vitality of 'slow food' and the family kitchen.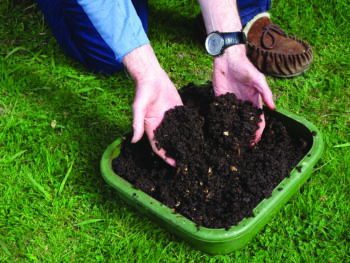 Mary as Mother and garden encourages a practice of re-inhabitation. The garden is an expression of community, interaction and exchange. Like plants in a garden we find ourselves with others, in congregations, homes, cities, towns, farms and workplaces. These places are diverse and full of life from the ground up. The garden is a good site to reflect on being a disciple in a particular place, embedded in a certain climate and community. We can reflect on being Mothers of God, planters, growers and harvesters, in our own unique ways. In an open-hearted spirit we allow our garden to be a place of contemplation and learning. We do this mindful of Mary's practice as a gardener and minder of trees and vines in her Middle-Eastern town of Nazareth.
In a spirit of reconnection, our backyard can be a place to create a garden or we might join a community garden. We can study organic growing or permaculture design. We can integrate our compost system into our garden, by having it close to our garden and tending to it often. A garden will bring us into relationship with the seasons, soil types, crop rotations and the geography of our place. Water for your garden can be harvested from nearby roofs. We can think of our gardens as places of witness for the care of our common home. We can develop orchard areas if the space is available.
To be Mary: Queen – Our whole Earth:
Ko te Whaea - Ko te Ao Katoa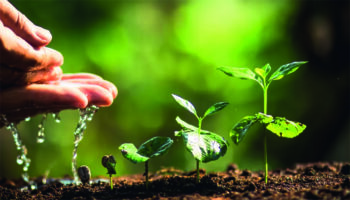 To be like Mary our Queen, is to develop a heart of tenderness for the whole Earth. Such tenderness is all inclusive and expansive, it reaches into the cosmos. Much of the administration and governance of our garden home on Earth is in a perilous state. Extractive and industrial economies threaten the integrity of life everywhere. Eco-systems on both land and sea are struggling. Care for the whole of creation has never been more urgent. We invoke and take inspiration from Mary Queen of all Creation. We welcome her love and tenderness for people and places everywhere. We entrust into Mary's cosmic concern the great work before us, of renewal and blessing.
Mary as Queen of Heaven and Earth will support our advocacy for all of Creation. We can become disciples with a new sensitivity for our broken world. We can open our minds and hearts to those who are suffering most in this crisis of inequality, pollution, conflict and over-consumption. With her we can generate visions of a world beyond crisis. We can ask revealing questions as to, "Why there are so many crucified poor in our world community?". We entrust ourselves to the Queenship of Mary as we create an ecological spirituality and cultures of peace and equity. We acknowledge the primacy, the ever-present role of the feminine, in the creation a just and life-sustaining world.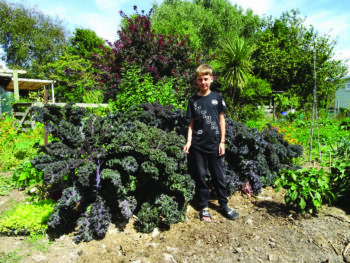 Renewable energy, regenerative agriculture, tree planting, aquaculture, low carbon living, non-violence, ecological economics, social analysis and everything that draws down harm, is our only viable future. These practices and paths are part of the great turning away from the ravages of industrial growth towards a life-sustaining society. Under the Queenship of Mary we join with her, and all movements, leading us toward a world refounded in reverence and respect.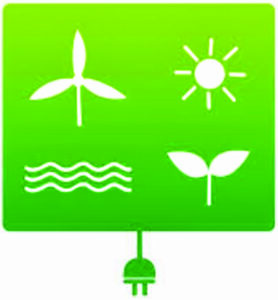 E te Whaea Tapu, Hine nui o te Ao Katoa, tiakina mātou.
Holy Mother,
Our Protection and Help,
we ground ourselves
in your spirit of care.
Mary Virgin soil, inspire us.
Mary Mother and fruitful garden, feed us.
Mary Queen of the cosmos, enfold us.
May all that is lost be recovered,
all that is broken be restored in your goodness and grace.
Recreate us in reverence and respect.
Watch over us always.
Amen.