Something Old – Something New
Part 8 of 8
A Possible Marist Spiritual Ecology: Part 2
The fourth Dimension: 'Mission' – Bugey and Oceania
This is the final article in our 8-part framework of proposing a paradigm for re-energising our Marist Story by re-connecting it with the Universal Story. 
 We have viewed our Marist Story as having four foundational dimensions: Call – Le Puy; Commitment – Fourviere; Tasting God – Cerdon; and Mission – Bugey and Oceania. 
These four Dimensions are Universal experiences. Our proposal is that we can empower each of these dimensions with a new lease of life when we connect Pope Francis' Laudato Si' to each dimension.  This article focuses on the Dimension of 'Mission.' 
Framework 2: Dimension 4: Mission – Bugey and Oceania
A fourth and indispensable dimension of a Marist Vocation is Mission: expressed in the foundational experiences of the Bugey, and Oceania.
In 1825 the two Colin Brothers, and Déclas began home missions in the rugged Bugey mountains: reaching out to the people who had been abandoned during the French Revolution.  Their message was one of mercy and compassion: of God who will go to any lengths to gather those on the edge, the peripheries, on the margins of society and the church.
In 1836 Pope Gregory XVI called for missionaries to go to Oceania: to peoples who did not yet have a knowledge of Jesus and the Gospel. The Marists responded: and on 24th December 1836 Peter Chanel with 3 other priests, and three brothers left Le Havre in France to sail into the vast unknown.
Colin had this to say about the Bugey Mission:  
"Look at our first confreres, Frs Déclas, Humbert and Jallon. They were humble, straightforward and simple souls.  See how the good Lord blessed them.  Everything in their lives reflected poverty.  We ate with peasants, we slept all together.  Their preaching was utterly simple, and the people fell at their feet.  We were overwhelmed in the confessional."
And he had these words to say to the first missionaries departing for Oceania:
"Never rely on self - neither in prosperity nor in adversity - but solely on Jesus and Mary. The more you distrust self and trust in God, the more light and grace will you draw down upon yourselves. The person of faith who places their confidence in God alone is unshakeable in the midst of the greatest dangers; s/he is neither rash nor faint-hearted. Our motto is: 'I can do all things in him who strengthens me.'  Keep in mind always that the success of your mission will be the reward of your faith and confidence in God alone.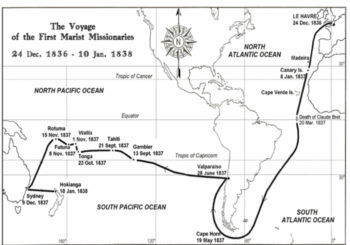 Pope Francis calls us to be equally available, generous, humble, straightforward, simple, courageous, faith-filled, prayerful, and unshakeable in the mission which he lays out before us in Laudato Si': Caring for our Common Home: 
15. It is my hope that this encyclical letter, now added to the body of the Church's social teaching, can help us acknowledge the appeal, immensity and urgency of the challenge we face.
19. Our goal is to become painfully aware, to dare to turn what is happening to the world into our own personal suffering and thus discover what each of us can do about it.
22. We have not yet managed to adopt a circular model of production capable of preserving resources for present and future generations.
24. … availability of drinking water, energy and agricultural production, - extinction of part of the planet's biodiversity, - methane gas – loss of tropical forests – acidification of the oceans…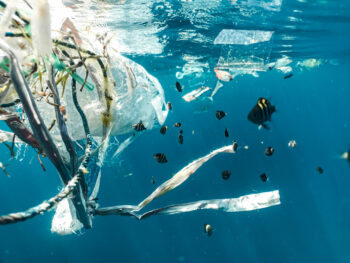 27. ... the habit of wasting and discarding has reached unprecedented levels. The exploitation of the planet has already exceeded acceptable limits.
33. Different species have value in themselves. Each year sees the disappearance of thousands of plant and animal species which we will never know – Because of us thousands of species which will no longer give glory to God by their very existence.
42. Because all creatures are connected, each must be treated with love and respect.
47. True wisdom, as the fruit of self-examination, dialogue and generous encounter between persons.
50. Approximately a third of all food produced is discarded.
52. Developing countries, where most of the important reserves of the biosphere are found, continue to fuel the development of richer countries at the cost of their own present and future.
58. For all our limitations, gestures of generosity, solidarity and care cannot but well up within us, since we were made for love.
61. The present world system is certainly unsustainable from a number of points of view.
92.  Peace, justice and the preservation of creation are three absolutely interconnected themes. – Everything is inter-related, and we human beings are united as brothers and sisters on a wonderful pilgrimage woven together by the love God has for each of his creatures.
112. Cooperatives of small producers adopt less polluting means of production, and opt for a non-consumerist model of life, recreation, and community.
114. All of this shows the urgent need for us to move forward in a bold cultural revolution.
142. Every violation of solidarity and civic friendship harms the environment; social ecology is necessarily institutional, and gradually extends to the whole of society.
150. It is not enough to seek the beauty of design. More precious still is the service we offer to another kind of beauty: people's quality of life, their adaptation to the environment, encounter and mutual assistance. 
159. The notion of the common good also extends to future generations.  Our common destiny cannot exclude those who come after us. The environment is on loan to each generation which must then hand it on to the next.
As I reflect on these texts, what finds a place in my mind and heart?  What am I attracted to do? What do I find myself resisting?  Who can I meet and talk this mission over with?  How can we go forward now to make our contribution to serving the poor, and alleviating the cry of the earth?
Conclusion
God's call is ongoing and developing for us, just as it was for Mary.
Our vocation is our personal and communal response, and journey, at a particular time in history, answering particular historical needs.  The world and the Church we live in are in some ways the same as our Marist Founders, but in many ways they are profoundly different.
To be effective and life-giving stewards in our own time we need to be like the scribe of whom Jesus spoke: who brings out of his storeroom things both old and new.
The object of this series of articles has been to utilize two frameworks that are grounded in our Marist history and tradition: namely the 3 Circles of CS2005, and 4 Dimensions of a Marist Vocation, and to utilize these as springboards from which to answer the Call of the Church today, as expressed by Pope Francis in Laudato Si' – particularly to answer the ecological crises of our times.
Mary, mother of the new creation: be with us!