MM 50 Years Ago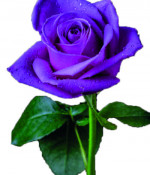 October 2, 2018
for the Messenger by M.H.B.
Thank you, Lord, for the ordinary things,
for the frost for the cold and the glow they bring.
For the child who is well and the child who is not
warm and content in her own little cot.… More
Full Story»

James K. Baxter wrote this article for the feast of St. John Vianney, Curé (parish priest) of Ars, in the form of a conversation. His friend, as it were, starts it off.
"The Church makes some very peculiar choices at times — I mean, in her choice of saints.… More

An extract from an article by Peter and Mary Bret
There was a time when parents were supreme beings-at least in the eyes of their children. Today, it seems many parents have reneged-they give their children their head, whilst they themselves wait around to pick up the pieces.… More