The Mind of Christ, the Mass and You – Part 1 of 2
An approach to deepen our participation
Let this mind be in you that was in Christ Jesus
Philippians 2:5
In that scripture text we find expressed the drive towards the fullness of life of the Christian; what growth in the Christian life seeks to achieve.
In this article I want to look at our challenge and our privilege of putting on the mind of Christ, with particular reference to the Mass. What attitude on our part can enable us to best be formed through the Mass according to the mind of Christ?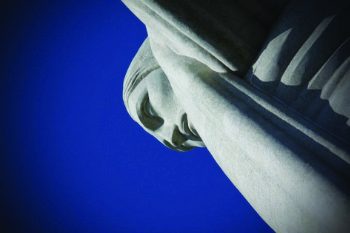 Before looking at the Mass itself, we need first to consider two things about Christ – first, the general bearing or attitude of Christ's mind; secondly, the supreme expression of His mind's inner attitude – was there some one act in the course of His life which was the culminating expression of His innermost self?
If there were such a sovereign expression of Christ's mind, and if it were possible for us to somehow be personally associated or identified with Christ in that very act itself, what a wonderful way that surely would be, for us to have Christ's mind formed within ours.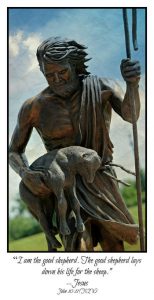 Well, look at Christ's inner attitude, as he expressed it many times. It was an attitude of loving obedience to his Father, so as to promote his glory and redeem us. Here are a few of his own words. "I do always the things that please him". "The Son can do nothing by himself; he can do only what He sees the Father doing; and whatever the Father does the Son does too" (John 5:19).
"My aim is to do not my own will but the will of him who sent me (John 5:30), and to complete his work" (John 4:35). And, at the Last Supper, during His priestly prayer, Christ declared to his Father, "I have glorified you on earth, I have finished the work you gave Me to do".
I do not think anyone would deny that submission to the Father's will prompted by love was the basic element of Christ's personal attitude.
Our second point of investigation was concerned with whether there was one act above all others, by which Christ gave consummate expression to His loving obedience.
You know the answer of course – it follows on in the text with which we began "Let this mind be in you which was in Christ Jesus . . . (who) humbled himself, becoming obedient unto death, even death on the Cross".
But it will be worthwhile to notice two other magnificent statements of Christ, relating his death to the Father's will. The first follows on His self-description, as the good shepherd laying down his life: "The Father loves me because I lay down my life, in order to take it up again. No one takes it from me; I lay it down of my own free will, and as it is in my power to lay it down, so it is in my power to take it up again; and this is the command I have been given by my Father" (John 10:17, 18).
The second statement occurred just before Our Lord and his disciples left for the Garden of Gethsemane.
"The prince of this world is on his way, he has no power over me, but the world must be brought to know that I love the Father and that I am doing exactly what the Father told me. Come let us go" (John 14:30, 31).
Christ's surrendering of his life is, then, not only required for our redemption, but is the supreme expression in act, of his attitude to the Father – loving obedience. And that is the mind that we must have according to St Paul.
How to go about it? How to acquire it?
As I have already suggested, would it not be a marvellously efficacious way if, somehow, we could be caught up into the mind of Christ in its supreme expression, so that the power of his self-surrender could transform us. Is this lovely idea a real possibility? Of course, it is. It is, in fact, more, it is reality; and the degree of reality that it has for each of us, is proportionate to the degree that we enter into it, the degree of our faith and sincerity.
Because Christ left us a memorial of his passion, a memorial of the supreme expression of his mind; not a dead memorial, a living one; one that contains the reality of His loving, obedient self-oblation made present in our moment of time. It is ours to use; and if we use it rightly, its power will engender the mind of Christ in ours.  
To be continued