Marist Vocation Year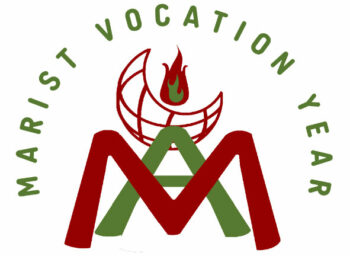 Addressing Marists on the anniversary of the death of Venerable Jean-Claude Colin on 15 November last year, the Marist Superior General, Fr John Larsen SM officially opened the Marist Year of Vocations.
In a video presentation, Fr Larsen welcomed viewers "to our Year of Vocations for Marists throughout the world, and to everyone who shares in the call of Mary and the call of the Lord."
He went on to say, "The Lord continues to call people, that's for sure. … The Lord calls us, and calls us again, in love. And it's that call of the Lord to follow him in love, that we as Marists are celebrating, and praying about and reflecting on this year, starting on 15 November, the feast of our holy Founder, the Venerable Jean Claude Colin. Since his time, men and women have been following the Lord with the spirit, and in the way of Mary, inspired by our early founders. …
[At the Annunciation], "from the depth of her faith, Mary was able to empty herself and say 'whatever you want, Lord.' And if, during this year, we are able to do the same as Mary, this year will have been a beautiful year indeed, for each one of us, and for people who are attracted to our way of life and want to join us."
Marist Messenger readers are invited to pray this prayer for vocations
Jesus, Good Shepherd, we ask you to look on this family of Mary, your Mother,
with eyes of mercy.
Throughout this year of vocations,
we ask you, Lord, to enrich the Marist world with the fire of your Holy Spirit.
May Mary's subtle and delicate presence enable Marists to breathe her spirit,
so that, committed to their vocation,
they will be credible witnesses
of your Gospel.
Lord Jesus, give us vocations according to your heart. Amen
Venerable Jean-Claude Colin,
pray for us.