Something Old – Something New
Part 4 of 7
A Possible Marist Integral Ecology
Part 3
The third of three Circles: 'to act justly'
Framework 1. Circle 3: Mission in an Eco-Conscious World
In our first article we reflected on 'walking humbly with God' [Micah 6:8] -- personal holiness -- the first of three inter-related, and inter-connected circles, for a possible Marist Integral Ecology.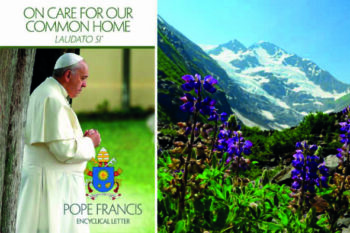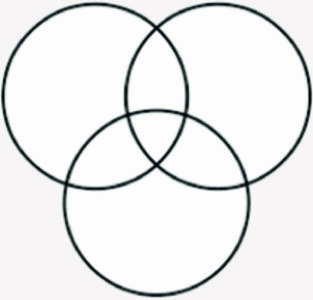 In our second article we reflected on 'loving tenderly' [Micah 6:8] -- community life -- the second circle named by the Marist Council of the Society in 2005 as an integral dimension of who we are.
In this article we reflect on 'acting justly' [Micah 6:8] -- mission -- the third circle for one way of framing an Integral Marist Ecology.
In Laudato Sì # 19, Pope Francis calls us to feel the pain of the world and make it our own.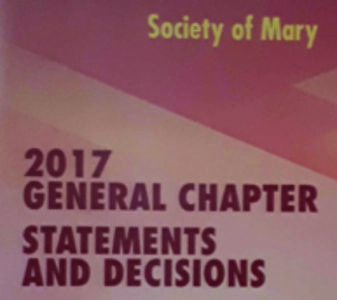 The Society of Mary General Chapter did this well. This is spelt out in our Declaration on the Mission of the Society of Mary Today. [2]
A brief summary includes these points:
• Mary has called our Society, bearing her name, to act in a world in crisis. We are called to do great things for God under her direction.
• Today we are in a time of global change, in a world too often scarred by fragmentation and by the degradation of the poor and the earth.
• In pondering the Word with Mary, we are called to a life of contemplation, bearing fruit in service within the Church and beyond.
• From our communities, where we care for our brothers, we care for all who are struggling to be faithful disciples.
• Mary, the mother of the new creation, calls us to nurture life in all its forms, especially among the most vulnerable brothers and sisters, and in our damaged planet.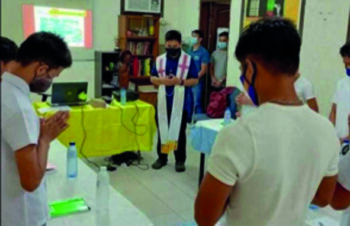 We are called to be missionary disciples, especially to the poor and the youth. Mary's work will not be finished until the end of time. The status quo is not working. We must search for creative ways to lead others along the path of discipleship and mission. We need to be professional in our missionary involvement through further education, research, teaching, publishing, and advocacy, especially in the areas of inter-religious dialogue and reconciliation, work with ecology, and work with migrants, for the wider Church and the world. We seek partners in mission, most obviously from within the Marist Family – especially Lay Marists.
The ecological mission of Laudato Sì is being taken forward by the Vatican Dicastery for Integral Human Development, in a seven-year plan, to be launched on 24 May 2021. This is available on their website in all the major languages. The seven Laudato Sì Goals are: 
• Cry of the Earth;
• Cry of the Poor;
• Ecological Economics;
• Adoption of Simple lifestyles;
• Ecological Education;
• Ecological Spirituality; and
• Community Engagement and Participatory Action. [3]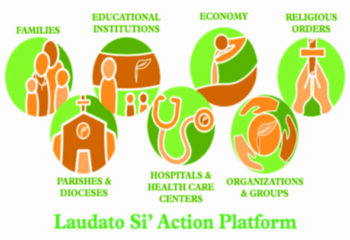 As professed Marists and as Marist Laity, like Mary, we can support the Church by being engaged with this plan, and developing it in the places, communities, and ministries in which we find ourselves. The programme is comprehensive and developmental and involves Families, Dioceses, Schools, Universities, Hospitals and Health Care Centres, Businesses and Agricultural Farms, and Religious Congregations.
This Laudato Sì plan enables us to do what the Society of Mary General Chapter 2017 asked the general administration to do: 'create a programme for an appropriation of Laudato Sì, providing a variety of practical tools to carry out this process of renewal. [4]
[1] Matthew 13:52 – "Every scribe who has become a disciple of the kingdom of heaven is like a head of a household, … who brings out of his treasure things new and old."
[2] Society of Mary General Chapter 2017, Statements and Decisions nos. 1-9.
[3] www.humandevelopment.va/en.html.
[4] Society of Mary General Chapter 2017, Statements and Decisions n. 47