A School for Prayer (15) – Lectio Divina
Subiaco – St Benedict
Chartreuse – Guigo the Carthusian
By Fr Craig Larkin SM, 1943 - 2015
FROM EAST TO WEST
John Cassian
Our study of the experience of prayer has kept us in the Eastern part of the Christian world: the Desert regions of Egypt, Palestine, Sinai and Syria.
There were hermits living in the Western part of the Empire, but it was the Desert regions of the East which were the great 'laboratory', where the most significant principles of Christian experience were shaped and tested.
How did all this experience find its way to the West?
A key personality is John Cassian.
He was probably born in the early 360s in Gaul, in what we now call Romania.
Around 380 he and his friend Germanus went to Palestine where they entered a monastery. Fascinated by the stories they heard of the monks of Egypt, Cassian and Germanus asked permission to make a brief visit to Egypt to learn from the monks of the desert.
In fact, they stayed about 15 years there, collecting stories, living with the monks, especially in Scetis and Kellia.
Cassian was a disciple of Evagrius of Pontus. He also learned a lot from Abba Moses and Abba Paphnutius. 
He went to Marseilles in France, where he founded two monasteries: one for men and one for women.
Cassian is the great monastic writer. He wrote his two important works for his monks: 
"The Institutes" and "The Conferences"
These two works were a summary of the things he had learned in the Desert of Egypt from the monks. They gave instructions on the organisation of monastic life, the ascetical principles of the spiritual life, and on prayer.
He was the ideal person to bring the Eastern tradition to the West:
• He was an experienced monk
• He had met and lived with the greatest monks of the Desert
• He knew all the great centres of monasticism in the East
• He was steeped in the monastic doctrine
• He had the genius required to make a synthesis of the teachings of the desert fathers
Cassian influenced all the early monastic founders of the West: St Benedict (Italy), St Honoratus (France), St Isidore (Spain). He also influenced St Dominic, St Thomas Aquinas, St Ignatius of Loyola and other founders of religious orders. His influence on St Benedict was especially significant.
John Cassian's Ten Points on Prayer
From The Conferences,
Conferences 9 and 10
1.
   

Prayer is our life's task

"The whole purpose of the monk's life is uninterrupted dedication to prayer." (9/2)
2.
   

Anyone can pray

"Lack of education, inability to read, or lack of culture does not prevent someone from achieving that purity of heart and soul which lies quite close by to everyone." (10/14) 
If the only times you pray are when you are on your knees, you are praying only a little
3.
   

Do not limit the time and place of prayer

"The person who is used to praying only when he bends the knee prays only a little. The one who, while his knees are bent in prayer, gives himself over to distraction is not praying at all." (10/14) 
4.
   

We are the same person before, during and after prayer

"Before the time of prayer, put yourself in the state of mind you would wish to have when you actually pray. It is an inexorable fact that the condition of the soul at the time of prayer depends on what shaped it beforehand. The soul will rise to the heights of heaven or plunge into the things of earth, depending on where it lingered before the time of prayer." (10/14)
5.
   

Prepare yourself for prayer

"Take time to prepare yourself for prayer. Find out what is preventing you from praying, or getting in the way of your prayer. … See to it that your heart is not weighed down (Luke 21:34). Get rid of empty talk, nattering, low-grade clowning, anger and gloominess, lust and avarice." (9/3)
6.
   

Stir up your desire for God

"Prayer cannot be achieved by a poorly stirred heart. Look carefully at your desire for God."(9/7)
7.
   

Find ways of waking yourself up

"Look for the opportunities when, by God's grace, the torpor and sluggishness of your soul can be shaken: a verse from the psalms, the sound of a brother intoning the psalms, words of encouragement from others, the death of someone." (9/26)
8.
   

Check your inner attitudes in prayer

"Prayer is not perfect when you are conscious of yourself or of the fact that you are praying." (9/31)

"Anyone who prays and who doubts that he will be heard will not be listened to at all." (9/34)
9.
   

Follow the Lord's instructions on prayer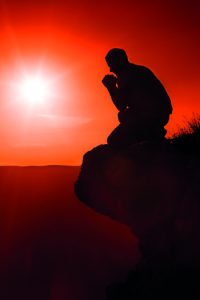 "Follow carefully the gospel precept which instructs us to go into our room and to shut the door so that we may pray in secret to our Father. And this is how we can do it. … 
We pray "in our room" when we withdraw our hearts completely from the tumult and the noise of our thoughts and our worries and when secretly and intimately we offer our prayers to the Lord.
We pray "with the door shut" when, without opening our mouths and in perfect silence, we offer our petitions to the One who pays no attention to words but who looks hard at our heart.
We pray "in secret" when in our hearts alone and in our recollected spirits we address God and reveal our wishes only to Him. 
Hence we must pray in utter silence, not simply in order that our whispers and our cries do not prove both a distraction to our brothers standing nearby and a nuisance to them when they themselves are praying, but also so as to ensure that the thrust of our pleading be hidden from our enemies who are especially lying in wait to attack us during our prayers. 
In this way we shall fulfill the command, 'keep your mouth shut from the one who sleeps on your breast' (Mi 7:5)." (9/35)
10.
   

Keep your heart still and your prayer short
Repeat constantly the short phrase:'God, come to my help, Lord make haste to help me.' 
"If you want to know how to keep the thought of God always in your mind, do this: repeat constantly the short phrase: 'God, come to my help, Lord make haste to help me' (Psalm 69:2).
This verse should be the first thing to occur to you when you wake up. It should precede all your thoughts as you keep vigil. It should take you over as you rise from your bed and go to kneel. After this it should accompany you in all your works and deeds. It should be at your side at all times. … It will be a continuous prayer, an endless refrain when you bow down in prostration and when you rise up to do all the necessary things of life." (10/10)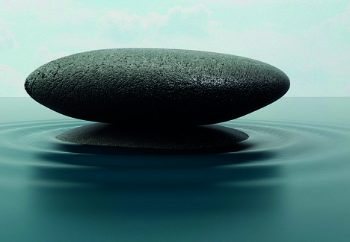 "I will explain the method of keeping our hearts still. Three things keep a wandering mind in place – vigils, meditation, and prayer. Constant attention to them and a firm concentration upon them will give stability to the soul. But such stability cannot be obtained except by a continuous effort made not for the sake of ambitiousness but because of the requirements of the present way of life. This is the way to break out of the worries and the cares of the present life and to make possible for us the realization of the apostolic injunction, 'Pray always'
1 Thessalonians 5:17." (10/14)