The Parole Board
Eight years of being a member of the New Zealand Parole Board and I still get asked the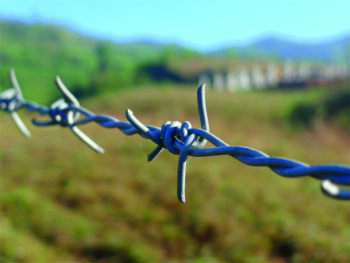 same question every time.
When people find out that I have just done hearings with prisoners the question I am immediately asked is: "You didn't let anyone out, did you?"
I can safely interpret that the default position of most people when it comes to prisoners being released is to keep them in prison. Really, the reverse should be the position.
The board can only release a prisoner if it is satisfied that he/she would not be an undue risk to the safety of the public. 
Board members consider a mountain of information before meeting a prisoner and deciding on their fate. We consider the detail of the crime(s) that brought them to prison, their offending history, psychological and psychiatric reports, submissions from victims, submissions from the prisoner's family and other supporters, accommodation proposals and a parole assessment report completed by a case manager with input from a probation officer.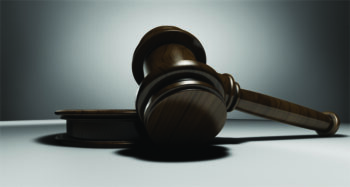 In particular, we consider what rehabilitation the prisoner has completed, including drug and alcohol programmes, medium and high intensity rehab programmes dealing with violence or sexual offending, gambling programmes, individual counselling and more.
We will ask them about the high-risk situations they have identified in their relapse prevention plans and safety plans and ask them for examples where, even in the prison, they can be challenged and tested by others regarding what they have learned – learnings such as consequential thinking, mixing with the wrong crowd, avoiding violence and drugs and alcohol.
For many, doing good rehab is not the complete answer. Almost as important is the reintegration phase of a sentence where graduation from the programmes can be followed by a range of activities: independent living in self-care; work outside the prison wire; release to work with a local employer; guided releases (to meet family, Probation, open a bank account and get a driver's licence). 
Ultimately the parole board wants to see that the release proposal includes a safe place to stay, with support from family or friends or in supported accommodation. In many cases the rehab and reintegration continues in the community as part of the special conditions of parole we impose.  
The reality is, that all but those serving indefinite sentences (life or preventive detention) will be released at least by the end of their sentence and our mission is to ensure that their time inside is not a wasted opportunity; that they learn about themselves and what is likely to trip them up if released.
We are very conscious of our duty to consider victims' views and, at their request, will meet with them to get their perspectives. We find it hugely valuable to hear of their experiences and thoughts and our decisions will often reflect that and their thoughts on where the prisoner might be released.
It will surprise no one that we see New Zealand's most serious behavioural issues on a daily basis. They include domestic violence, gang violence, sexual offending against children (largely by family members) and the serious, ongoing damage caused by methamphetamine and alcohol.
I admit to a degree of naivety when I started working for the board. I had the view that if a person could remember the physical and emotional pain of being sexually assaulted as a child by an older person in their family the last thing they would do would be to repeat that same abuse on a young child. 
But, of course, as I was to learn, the greatest amount of sexual offending on children is committed in a familial context – fathers, step fathers, grandfathers, uncles, brothers etc – and often the perpetrator was a victim of similar offending. . 
It can be difficult to remain upbeat when reading about some of the offending and then talking to the offender about it.  
Some will decline programmes, opting to deny the offending happened, some will do the work but for many reasons, including cognitive problems, are unable to progress. Some will no doubt return to prison as recidivist offenders.
It is difficult not to feel sad and helpless when reading the horrific details of a prisoner's upbringing. No wonder so many are feeling lost. 
Some of them are brave enough to seek ACC-paid counselling for the traumas they suffered in childhood, including being victims in violent and dysfunctional families, in state care, in foster homes and detention centres. 
But we hear and see many success stories where rehab has had the desired effect, where there is an ongoing commitment to further learning on release, where the offender has successfully reached out to family and whanau for support and a place to stay. 
Rehabilitation has common themes: learning that it's OK to ask for help, that family is more important than gang life, that family activities and sport can overcome isolation and boredom. 
For those cynics who believe we should lock up and throw away the key, some thought should be given to the enormous financial and social cost of incarceration and that incarceration delivers security for a while but is not the ultimate solution to preventing and reducing crime. 
The last two years have imposed greater restrictions on inmates in the form of reduced, delayed or cancelled rehab programmes and a suspension of family visits to prisoners while Covid has dominated the landscape. 
The parole board has continued to see everyone on their due dates, albeit by video conference, rather than by visiting the prisons, not ideal but effective all the same. 
We must all be grateful for the work of so many people dedicated to trying to turn prisoners' lives around. Without them the situation would be a lot worse.
These include prison staff, psychologists, programme facilitators and case managers in the prisons, and accommodation and reintegration services such as the Salvation Army, Anglican Action, the Grace Foundation, Prisoners Aid and Rehabilitation Society (PARS) and so many others.
Many of these organisations are driven by Christian principles or just as a response to a humanitarian need. 
There is no doubt that more could be done to reduce offending rates and the numbers in prisons.
More funding for rehabilitation programmes, more psychologists, more employers signing up to the release to work opportunities, more organisations willing to provide a lifeline for those released with accommodation and other support, more families able to forgive and lend a helping hand – these are all essential.
Perhaps the best answer to the question I routinely am asked is to point out that our parole records  show the longer an offender has on parole in the community – and so an earlier release – the less likely they are to reoffend.