Grow Old Along With Me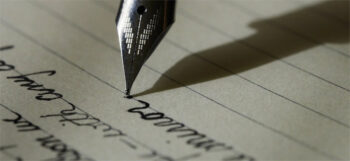 "Grow old along with me!
The best is yet to be, the last of life
For which the rest was made
Our times are in His hand."
Robert Browning 1812-1889. (Poem written to his wife, Elizabeth.)
September 2022
Dear Marty,
You became a Hospice patient on September 11, 2022, just over a week ago. In that time, I have seen you start to fade away, slowly leaving me. You sleep for long periods, leaving little time for our treasured conversations. I am so grateful we had those talks when you were able to engage in conversation. We talked about all the important things; our fabulous life together, our wonderful children and grandchildren, our friends, our faith, and even our death. We talked about the pain of leaving each other, remembering our joke that "he who dies first wins!" Neither of us wanted to be without the other, but that is not how life usually works out. The good news is that we are in the ninth decade of life so we will not be alone for long. We did grow old with each other, and that has been pure gift.  Nothing was left unsaid; those talks always, always ended with expressions of gratitude to God for His many gifts.  Thank you for all you have always been. I never doubted your total love and support for me, and I know you have always been sure of the same from me. 
At the moment, you are resting peacefully. Any discomfort has been controlled by the medication protocol, and you seem to be at ease and resting comfortably.  Father Bruce was here yesterday and he prayed the beautiful words of the church, anointing you as he prayed.
Your earthly journey is coming to a close, and my heart is breaking at the thought of losing you. Even though you are now very compromised, you are still here with me. I am still able to talk to you, hoping that you are still able to hear my words. I will read this letter to you, hoping the words resonate with you at some level. Let the angels bring the words into your heart. 
The Lord who made you is waiting for you. Our daughter, Kathleen, is also waiting for you, as are all the  loved ones who have gone before you. 
"May flights of angels sing thee to thy rest."
Shakespeare, from Hamlet.
"How do I love thee? Let me count the ways. I love thee with the breath, smiles, tears, of all my life! And, if God choose, I shall but love thee better after death."
Elizabeth Barrett Browning, 1806-1861. Her poem to her husband.
Grief and Gratitude
"Joy and sorrow are inseparable; together they come and while one sits alone with you at your table, remember that the other is asleep upon your bed."
Khalil Gibran, 1883-1931. The Prophet.
"He will wipe away any tears from their eyes, and there shall be no more death or mourning or wailing or pain."
Revelations 21:4
October 10, 2022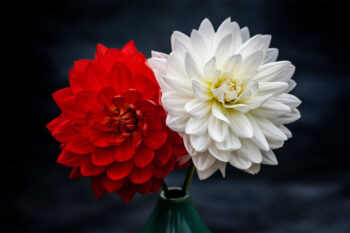 Dear Marty,
On October 1, 2022, you went home to God and I became a widow. Your contact with Covid and its insidious aftermath is over. The long two and a half years of trying to recover from that virus has finally ended. You suffered with such grace and dignity. You never complained, but every once in a while you commented that you had hoped to get better. You worried about me caring for you. You finally recognised that you would not recover as you had hoped. You accepted it but you didn't like it. You never wanted to leave me or your family and friends; you loved your life. Together, we deferred to the grace of God, hoping we would both be as brave as our daughter, Kathleen, had been on her journey back to God.
He will wipe away any tears from their eyes, and there shall be no more death or mourning or wailing or pain."
Revelations 21:4
The prophet was right in saying that joy and sorrow are inseparable. As I grieve your death, I am trying to balance grief and gratitude. My heart has been shattered by your loss, but I am also very deeply filled with gratitude as I reflect on our life together. Many, many times, we had shared with each other the fact that we were the luckiest people on the planet because we had each other; deep in our bones we knew it to be true. Marty, I am eighty-four years old, and so you will not be alone, without me, for long. Our love story will continue.
The wake was sad but happy because your smile was on display in every photo. The joy you felt in life was so obvious to everyone. The floral arrangements were colourful and just so beautiful. You would have loved the floral Irish flag! A photo of the Kerrigan homestead in Galway was on display, a beautiful tribute to your Irish heritage. The memorial cards you planned were just perfect with your wonderful smile again clearly visible. Father Brian McNamara, the pastor of Our Lady of Lourdes, said the prayer service on Friday evening, and he verbalised a beautiful tribute to you. So many people came to express their sorrow and join with us in grieving your loss; they came to support family and friends who were heartbroken at the thought of a world without you.
Then, there was the funeral liturgy which was inspirational, prayerful, and personal. Bob's eulogy was perfect. Father Bruce, our dear friend, was the main celebrant, assisted by Msgr. Brian, as well as our friends Msgr. John Strynkowski, Deacons Jack Meehan and Tom O'Connor. They all came together to present a beautiful and prayerful tribute to you. The prayers you wrote, the readings you chose, the music you selected all came together in perfect harmony. They were a tribute to the importance of faith in your life; it also proclaimed the good news of Christ as a witness for all present. Well done! You would have been so proud of your family. We all came together to celebrate a life well lived and a man who was much loved. Even the weather was beautiful; the sun shone, symbolic of heaven's joy at your arrival! It was all perfect except for the fact that we wish it hadn't happened and that we hadn't been there. Such is the mystery of life.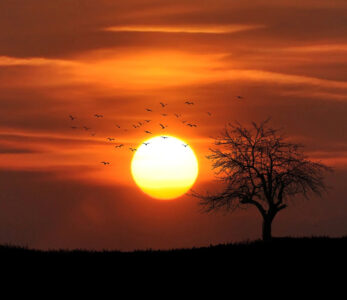 The guests have now departed. Silence permeates my being. No more late night conversations, no more laughs, no more anything. I will have to depend on the many, many treasured memories to bring moments of relief and even a smattering of joy. Even though I know I will eventually see you again, I will miss your physical presence. When you were sleeping for long periods, at least I knew you were there. I would talk to you, hoping you would be able to hear me. I would look at you and marvel at how blessed I had been to have spent my life with you. Again, grief and gratitude.
As Elvis sang, "What now my love, now that you have left me?" I pray for the grace and the strength to face each day without you as bravely as possible. Our wonderful family surrounds me, and our faithful friends will be there to bolster my spirits as needed. God has promised He will wipe away the tears and there will be no more death or pain. I will hold Him to that promise. I will see you soon.
"The day which we fear as our last is but the birthday of eternity." Seneca, Roman philosopher. Died 65 AD.