Spiritual Pathways Through Suffering
Although the world is full of suffering,
it is also full of the overcoming of it. -
  Helen Keller
It's impossible to avoid and evade suffering. However, as author Helen Keller states, it is possible to work with it, manage it, and shape it so that eventually, suffering can be transformed and even overcome. Here are eight spiritual pathways through suffering.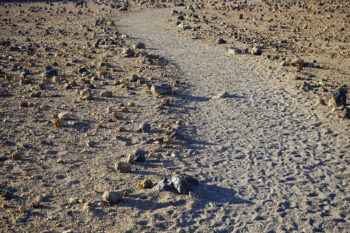 #1) Let someone help. Of course, when we're in pain there are times when healing can come by withdrawing. However, there are also times when going it alone is going nowhere; when self-isolation simply deepens suffering allowing it to spill over into despair. That is the moment when it's critical to reach out for help. 
An incident from the life of Moses is highly instructive. God tasked him with leading the Israelites out of bondage in Egypt and toward freedom in the promised land. However, the journey through the desert was long and arduous. Soon the people he was leading became frustrated and began criticising Moses' leadership. Feeling overwhelmed, angry and even despairing, Moses lashed out at God saying: "Why have you brought this trouble on your servant? What have I done to displease you that you put the burden of all these people on me? . . . I cannot carry all these people by myself; the burden is too heavy for me. If this is how you are going to treat me, please go ahead and kill me." (Num 11:10-15, NIV) God recognised Moses' suffering and sent others to be with him. "Bring me seventy of Israel's elders who are known to you as leaders and officials among the people . . . They will share the burden of the people with you so that you will not have to carry it alone." (Num 11:16-17) The lesson is clear: we should never be too proud, too independent to accept support from a few good friends.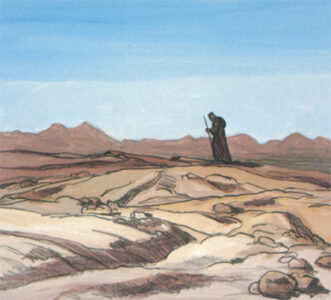 #2) Defuse anger. Sadly, too many people are controlled by their anger. As a result they increase and deepen suffering. To those who recommend 'getting the anger out' Hara Estroff Marano, Editor-At-Large for the magazine Psychology Today, urges caution and reconsideration saying: "Express it—and you're not necessarily better off. Anger doesn't automatically dissipate by being unleashed. We rarely experience catharsis. Venting it in words or action doesn't make anger easier to manage; often it only increases the intensity of the feeling. Anger often feeds on itself. Plus, by furthering aggression it often brings irreversible damage to those in the immediate vicinity."
#3) Allow scripture to provide comfort. One dictionary definition of comfort reads this way: "to soothe, console, or reassure; bring cheer to." The Bible was written by individuals, many of whom struggled and suffered. Out of their experiences they provide both words of wisdom and words of comfort to others who suffer. Consider these:
• Ps 147:3 - "He heals the brokenhearted, And binds up their wounds."
• Ps 34:18 - "The Lord is near to the brokenhearted, And saves those who are crushed in spirit."
• Jer 30:17 - "'For I will restore you to health, and I will heal you of your wounds,' declares the Lord."
• Jer 17:14 - "Heal me, O Lord, and I will be healed."
• Phil 4:6-8 "Do not be anxious about anything, but in every situation, by prayer and petition, with thanksgiving, present your requests to God. And the peace of God, which transcends all understanding, will guard your hearts and your minds."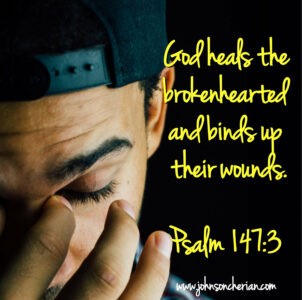 #4) Let your faith reduce your fear. When an unwelcome, uninvited event comes into our life causing us to suffer we also experience fear about what has happened and what may or may not further emerge. Work to offset your fear by your faith. Bring to mind the instruction of St. Paul: "the Spirit God gave us does not make us timid, but gives us power, love and self-discipline." (2 Tim 1:7) Psychologist Mark Brown, Ph.D., explains how fear can be defused by faith: "Fear is opposed to faith. It is associated with feeling isolated, abandoned, vulnerable, and helpless, where faith helps us feel enfolded, protected, and supported. The more we are guided by fear, the weaker our faith; the stronger our faith, the less we fear. This infusion of a belief in meaning and purpose makes all of life more acceptable. We all have experienced apparently meaningless suffering, the kind that can cause feelings of helplessness and hopelessness, enough of which can lead to desperate acts . . .Spiritual awareness will not take all suffering away, but believing that what we go through has meaning that we will understand at some time can reduce it."
#5) Remind yourself suffering is temporary. "Remember that everything soon comes to an end . . . and take courage," said St. Teresa of Avila. Her wisdom reflects the reality that life is always changing, shifting, moving from high to low, good to not so good. Nothing remains permanent, fixed in place and that includes a season of suffering. Gently but firmly remind yourself that the situation will inevitably change; that the way you currently feel is not how you will feel in a few weeks or a few months. You can simply wait it out or, better still, take action by considering all possible steps you could take to shift and shape the event toward a conclusion or into a more positive direction."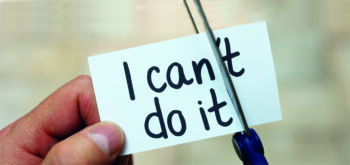 #6) Shift from the negative to the positive. Much of the suffering we experience is the result of our own negative thinking. The fact is that maintaining a positive frame of mind reduces anxiety and suffering while raising happiness and joy. And, it's surprisingly easy to retrain a mind which is habitually negative. The ancient Eastern sage, Patanjali, makes this suggestion: "When presented with negative, disquieting thoughts or feelings, cultivate an opposite, elevated attitude." An almost identical approach is offered by 20th century writer, Norman Vincent Peale, author of The Power of Positive Thinking who advised: "Whenever a negative thought . . . comes to mind, deliberately voice a thought to cancel it out."
#7) Cultivate gratitude. Robert A. Emmons, Ph.D., is a leading scientific expert on gratitude. He is a professor of psychology at the University of California (Davis) where he conducts research on the benefits of gratitude. The psychological benefits of cultivating gratitude include: higher levels of positive emotions; being more alert, alive, and awake; more joy, pleasure, optimism and happiness. This indicates that a grateful spirit has the power to displace suffering and the other negative feelings connected to it. That may be one reason why St. Paul encouraged Christians to cultivate gratitude when he wrote: "Whatever is true, whatever is noble, whatever is right, whatever is pure, whatever is lovely, whatever is admirable - if anything is excellent or praiseworthy - think about such things." (Phil 4:8)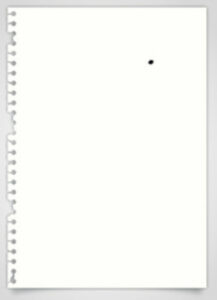 #8) Drop perfectionism and pessimism. A common teaching image used to establish whether one is a negative or positive thinker involves a sheet of paper with one small black dot on it. When people are asked what they see, the majority point out the dot, the flaw, rather than seeing a entire blank sheet of paper. This reveals the reality that people tend to focus on imperfections and issues. If you're a perfectionist or a pessimist or both, the result is more anguish and suffering. An example of this everyday issue emerges in the life of actor Kirk Douglas. Early in his career when he was unknown and performing in plays, a New York Times theatre critic wrote this review of his performance in a play called The Wind is Ninety: "Kirk Douglas is nothing short of superb." Obviously it was a glowing endorsement of his acting skill. Yet, that evening as Douglas lay in bed, he was repeatedly saying to himself one word from the review: "Nothing….nothing…" and thought to himself "why couldn't they just say 'Kirk Douglas is superb'?"
Finally, try applying this ancient Eastern proverb into your life when you are struggling: "Look carefully at suffering itself to see whether it can be corrected or not. If it can be corrected, put all your effort into correcting it. If there's nothing to be done about it, why be unhappy? The unhappiness only adds more suffering to the suffering."