The Messages We Share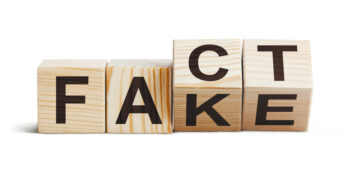 Lies, half-truths, disinformation, misinformation, fake news, alternative facts – these were once largely the province of dictators and other authoritarian leaders. Now it seems to have reached not only mainstream leaders but also sections of the general population through social media interactions.
Two readings brought these thoughts to mind. Isaiah (6,1-2.3-8) tells us about the man with unclean lips while, in Mark (7, 14-23), Jesus discusses the things that come out of us that can defile, including greed, malice, deceit, envy, slander, arrogance and folly.
Again, Jesus called the crowd to him and said, "Listen to me, everyone, and understand this. Nothing outside a person can defile them by going into them. Rather, it is what comes out of a person that defiles them." [NIV]
That which defiles us
Pope Francis talks about the sort of stories that serve to lull us so that we aren't necessarily aware of the falsehoods we're taking on board. While we may not be defiled when hearing or seeing these falsehoods, repeating them certainly does. Often on communication platforms, instead of constructive stories, which serve to strengthen social ties and the cultural fabric, we find destructive and provocative stories that wear down and break the fragile threads binding us together as a society. By patching together bits of unverified information, repeating banal and deceptively persuasive arguments, sending strident and hateful messages, we do not help to weave human history, but instead strip others of their dignity. 1
Of late, we've seen the destructive and disruptive power of these sorts of messages in relation to Covid-19; misinformation and lies that seem to spread faster than the virus itself.
The modus operandi of unscrupulous people, whose motives are sometimes hard to fathom, is to play into our fears and anxieties at a time when the uncertainties we're facing make us particularly vulnerable. The messages can be very compelling and are slickly packaged with encouragement to "Share".
There are plenty of good stories
Pope Francis reminds us that there are plenty of good stories we can tell and share.
In an age when falsification is increasingly sophisticated, reaching exponential levels (as in deepfake), we need wisdom to be able to welcome and create beautiful, true and good stories. We need courage to reject false and evil stories. We need patience and discernment to rediscover stories that help us not to lose the thread amid today's many troubles. We need stories that reveal who we truly are, also in the untold heroism of everyday life.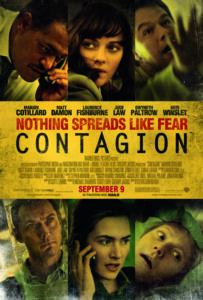 We shouldn't be sharing messages that destroy, shouting hate and untruths at or past each other; neither the hate-filled messages from the social media echo chambers fuelled by anger, resentment, fear, or jealousy; nor the messages crafted by international players aiming to create dissension and social unrest by using our democratic values of freedom of thought and speech against us. 
Instead, we should be sharing messages that unite and promote life. Pope Francis tells us that we all know stories that "have the fragrance of the Gospel, that have borne witness to the Love that transforms life". It is these messages of love, compassion, and forgiveness that we need to be sharing in every medium.
1. Pope Francis' Message for the 54th World Communications Day, 24 January 2020
Ian Munro worked in secondary and tertiary education as a school counsellor, university liaison officer and NZQA manager. He is a member of Tawa's Our Lady of Hope Parish. This article was published on the parish website: ourladyofhope.org.nz.