December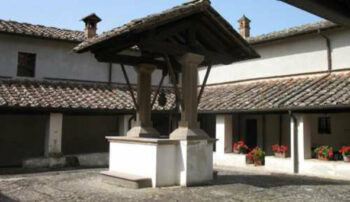 The Superior General and the General Council have decided to establish the Society of Mary Novitiate in Italy until it can return safely to the Philippines. The Archbishop of Arezzo has approved the new community in his Archdiocese, where Marists serve in the parish in Castiglion Fiorentino. The Novitiate property is an ancient Capuchin monastery in Montauto, Anghiari, and is owned by the Cenacle Sisters who will lease it to the SM. In November the novices arrived in Rome from Cameroon, Mexico, New Zealand and Oceania, to begin two months of orientation-time.
SM Bulletin, 10 September 2021
Six new Society of Mary seminary students have been welcomed to the Marist Theologate in Rome. After coming out of quarantine, they attended Italian language classes before beginning their studies at the universities on Monday 4 October. There is a photo of them here.
SM Bulletin, 17 September 2021