December
Society of Mary Final Professions
On 26 September, Fr Setefano Mataele, the Provincial of Oceania, received the perpetual vows of Brs Ratu Adrea Naleba and Joseph Tora from Fiji. Both are students at Marist College, Suva.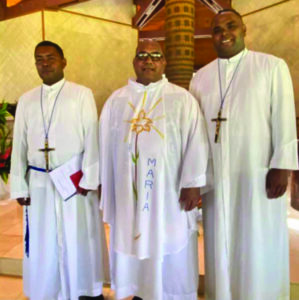 At the General House of the Society of Mary on 3 October, Charles Mbara Apéké from Cameroon and Hayden Powick from Aotearoa New Zealand made their final profession as Marists in the presence of the Superior General, Fr John Larsen, and members of the communities of Villa Santa Maria (General House) and Casa di Maria (Marist International Theologate), where both are students.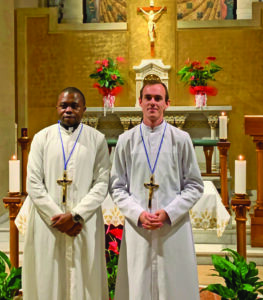 Congratulations to all of them, and thanks be to God and to his blessed Mother!
---
Christmas blessings
and best wishes for 2021
As we rejoice in celebrating our Saviour's birth as one of us, the editor and staff pray for joy and peace for all subscribers and readers of the Marist Messenger and for your families, and may the New Year be truly blessed for you. Please continue to pray for us, as we pray for you.