Sea Sunday: 14 July – "For Those in Peril on the Sea …"
Working at sea is a dangerous occupation. For instance: in New Zealand waters in June and July last year, 96 "accidents, incidents and mishaps" were reported to Maritime NZ, as required by Section 31 of the Maritime Transport Act 1994. Wikipedia records 229 ships 'sunk, foundered, grounded, or otherwise lost' during 2017, 193 in 2018, and 87 from January to mid-May this year.
So, on 14 July, Sea Sunday, and throughout the year, it is entirely appropriate for us to pray "for those in peril on the sea".
It is estimated that there are 1.2 million seafarers, working on about 58,500 merchant ships. As well, at the end of last year, there were 314 cruise ships operating, with the capacity to accommodate 537,000 passengers. These ships carry about 200,000 crew members.
Working at sea is not only dangerous; it is also very difficult. For example,
when they are in port, seafarers have little or no time to go ashore, to rest, relax or contact their families, because the turnaround time for cargo ships nowadays is reduced to the minimum

seafarers have an appalling workload – cruise ship seafarers to whom I have spoken in the last few months typically work 12 hours a day, 7 days a week, during their nine-month contracts

being exploited by owners is not uncommon:
From 2012 to 2017, more than 1,300 seafarers were abandoned in foreign ports, often with their salaries not paid, with no food or fuel supplies. Crew members can be left to beg for food and wages, have to negotiate with immigration authorities and find some way of getting back to their homelands
being exploited by locals is not unusual:
While in port, Benji likes to stock up on a few personal items. There is no bank in Lyttelton, but local businesses will happily exchange the US dollars he is paid for NZ dollars at a rate of US$1 for every NZ$1. Everyone knows there is usually at least 30-35% difference in the exchange rate in favour of the NZ dollar. For every US$100 he breaks, Benji is $40 out of pocket on the exchange rate alone. That is $40 dollars loss for a man who earns in a month what some CEOs of port companies earn in an hour. Last month, he wanted to go to the city, so called a taxi. The taxi driver charged him US$100 for a lift into town That is 10% of what Benji earns in a month. A fare to town should cost about NZ$45 dollars.
Rev John McLister,
in The Common Good, Advent 2018
In fact, very little is done to help seafarers, because
Seafarers' Centres have only limited resources:
In New Zealand, as in most places in the world, Seafarers' Centres are run by volunteers (see

www.aos.org.nz

). The Centres provide safe places for visitors to contact their families, make small purchases without being charged exorbitant prices, and enjoy a time of rest and relaxation. Resources, provided by the Apostleship of the Sea, the Mission to Seafarers and the British and International Sailors' Societies, are limited, and shipping companies, port companies and the government do not support the Centres in any way.

there are no Seafarers' Centres in some port cities:
A number of major ports in NZ do not provide facilities for those who work at sea. These include Nelson, New Plymouth, Marsden Point, Port Chalmers (Dunedin) and Wellington. Although port authorities make many millions of dollars each year, they provide little or nothing for the welfare of those whose work brings about their profit. Since the Wellington earthquake of 2016, there has been no centre in Wellington that seafarers can visit, apart from those from cruise ships, during what little time they have ashore.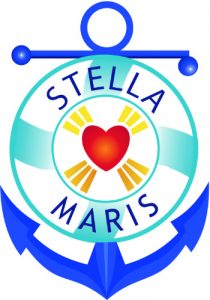 The Apostleship of the Sea, the Catholic Church's official ministry to those who work at sea, does what it can to help them. Please support the Apostleship's work in any way you can, and especially by your prayers. 
Eternal Father strong to save
Whose arm has bound the restless wave
Who bids the mighty ocean deep
Its own appointed limits keep
O hear us when we cry to Thee
For those in Peril on the sea
                 Lyrics by William Whiting