The Fight Against Slavery and Human Trafficking
By Sr Anne Powell rc 
Human trafficking is an open wound on the body of contemporary society, a scourge upon the body of Christ.
Pope Francis, 10 April 2014.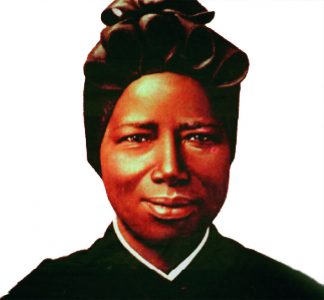 The situation
Human trafficking is now the second most significant organised type of crime globally, with an estimated 'income' of $150 billion annually. The Asia-Pacific region is host, sadly, to the largest number of trafficked and exploited persons in the world.
Many people travel willingly to New Zealand in search of a better life for their families. However, there is a lot of exploitation in migrant communities. People can be deceived by the promise of residency and are often prepared to do anything so that they and their families might have better lives. 'Promises' of residency, citizenship or jobs usually involve the person being coerced or deceived into paying large sums of money to obtain the residency, or the promise of a job which turns out to be either non-existent, or for very low wages, or for no wages at all.
Such forms of coercion or deception result in the serious undermining of the victims' personal freedom and ability to make choices for themselves.
Trends in exploitation
In New Zealand, as in Australia, labour exploitation is a growing trend, particularly in the hospitality, agriculture and horticulture industries. Victims are afraid to go to the authorities and express their concerns for fear of making matters worse, as the offending person or community can be very intimidating. Notwithstanding, there have been some successful prosecutions of offenders, and victims have been supported through the process and beyond in practical and compassionate ways.
Key signs of trafficking
Key indicators that someone is being exploited include: persons being forced to remain in the situation in which they find themselves; identity documents have been taken from them; their working days / hours are excessive; they receive little or no pay; their living and working conditions are inhumane and / or degrading; they are subject to threats or experience psychological or physical violence.
ANZRATH
Aotearoa New Zealand Religious Against Trafficking of Humans is a group of religious and friends throughout New Zealand. The group works to increase awareness of exploitation and trafficking as a growing reality in our country.
ACRATH
Australian Catholic Religious Against Trafficking in Humans, among other objectives, networks "for systemic change to eliminate trafficking and ensure slavery-free supply chains of goods," and "collaborates with like-minded organisations to address human trafficking across the Asia-Pacific region."
St Josephine Bakhita
Pope Francis designated February 8, the feast of St Josephine Bakhita, as the World Day of Prayer, Reflection and Action Against Human Trafficking. This followed a request from Talitha Kum, the worldwide Network of Consecrated Life Against Human Trafficking.
Josephine Bakhita was born in Southern Sudan in 1869. During her life she experienced kidnapping and slavery in both Sudan and Italy. After gaining her freedom, Josephine Bakhita dedicated her life to sharing her story and to supporting the poor and suffering. She eventually became a Canossian Sister and was canonised in 2000.
---
Let us pray
On this International Day of Prayer, we remember St. Josephine Bakhita, who was sold as a child. We pray that her story and her resilience may be a model for all who struggle to be free. We pray that as followers of Christ we may bring good news to the poor and proclaim liberty to captives; that we may be agents of God's love in freeing the oppressed. We pray the grace to work for dignity and value of each and every person. 
Amen!
Tagged as: ANZRATH, life, New Zealand
Comments are closed.