A Catholic Perspective on Mindfulness
Recently I wrote an article about mindfulness (Marist Messenger, May 2017, p. 38). After reading it twice, our son said he did not 'get it.' His question was "why do I need mindfulness?" I suppose a practicing Catholic does not need it as it is practiced in the secular world. The overtones of eastern mysticism in it, the prayer-like aura that surrounds it, are a reminder to us that the human search for transcendence has gone on since the beginning of time.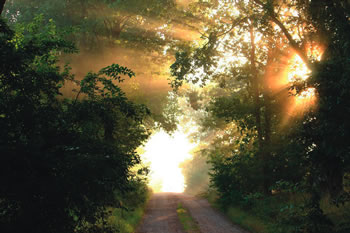 Catholics do not search for transcendence per se, but we ought to search for God, and this search is part of lay Catholic life. The most direct way we do this is through prayer. Thomas Merton was open to Eastern practices but he also wrote much about Christian prayer, meditation and contemplation. His writing seems to 'break open' the spiritual writing of mystics like St. John of the Cross, making them more accessible to lay people.
The Second Vatican Council asked the laity, amongst other things, to consider the sort of life we might live if we are to be part of the Catholic tradition of meditative and contemplative prayer. After Vatican II the Word of God was 'broken open' for us. We were encouraged to get bibles and use them for personal prayer and reflection. Here then was an opportunity for us to begin a new sort of prayer mindfulness which would perhaps in time lead us into a charismatic tradition of lay spirituality. And so, with our pre-Vatican II definition of prayer under our belts, 'a raising of the mind and heart to God,' we began this evangelical way of praying.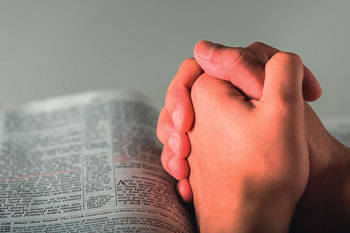 We were introduced to this sort of prayer in an institutional way through the programme called Renew. It was run in parishes and eased us into meditating on the Gospels and sharing what we found therein. It brought us together in fellowship, encouraged community growth. The set texts and formality of the programme appealed because we were rookies in this way of praying. Making the transition from being part of the small group/fellowship model of praying with the Word, to being an individual who prayed alone with the Word was not so easy once the programme finished.
I think Vatican II had something less institutional in mind for lay spiritual life when it called us to mission and holiness. Perhaps it was just asking us to pray with the Word in a way that would change our private lives and evangelise the parish at the same time. The prayer groups which sprang up in parish life after Vatican II had the better grasp of what praying with the Word would mean for lay life. They were more nuanced, having an evangelical tone to them. Those in prayer groups showed us that meditating on the Word is a deeply personal activity which changes the life of the meditator in a noticeable way. Prayer groups also had a social aspect to them, and they too have faded. The graces and charisms of the groups did not put down deep roots into parish life as we hoped they would.
When a person meditates on the Word he or she raises not only the mind but also the heart to God. Our mindfulness is a loving, willing meeting with God who will, through his Son and the power of their Holy Spirit help us tackle our pride which fouls our love. It should not be surprising, but it is, that this search for God in prayer requires a person to change. As we go deeper and deeper into the life of Jesus Christ we become aware that our love is not like Jesus Christ's love. It is at this stage on our prayerful journey with the Word that we become aware of the Gospel call to conversion.
This call is put to us each Ash Wednesday in the words "turn from sin and live the Gospel." The more we grapple with the call to conversion, the harder it becomes to continue the prayerful journey we started so eagerly and so well. There is a song we sing at Mass that starts off Come as you are. When our individual prayerful journey into the life of Jesus Christ becomes less appealing to us, we experience firsthand what it feels like to 'come as you are.' It is not a pleasant feeling. We do not expect to feel so utterly human in our prayer time. We expect to feel holy and spiritual, somehow superior to our human condition.
I recently overheard a group of young people talking about an absent friend who had been finding life extraordinarily difficult. Someone reported to the group that this young man had gone down south, and got 'loved up,' which apparently means he found a girlfriend and is now in a loving relationship and is happy. It strikes me that this is exactly what happens when we enter prayerfully into a relationship with the Word. We get 'loved up' by God.
We do not transcend our human condition when we get 'loved up'. We can leave that sort of thing to Eastern mysticism. We learn to make it holy and in doing so we identify more fully with Christ's death and Resurrection. In place of a carefully sought time of transcendence, there is unsought angst, which feels something like unhappiness. It is a graced unhappiness which is willingly suffered for the sake of love. Through our search for God we become more loving persons in regard to God, ourselves, our spouses, children, parishioners and ever outwards towards the stranger whom we do not know. The more 'loved up' we become the more our love goes gloriously viral, which just means that it takes on a mystical, charismatic quality which evangelizes others.
There is no fear that our praying with the Word will turn us all into mystics or that evangelising the parish will ghetto-ize us. How could it, when all we are doing is seeking God, wanting to love as God loves? There is no need for specialised, pastoral groups to cater for lay people who take up the call to meditate on the Word of God. The parish is 'our group.' Praying with the Word in private is an extension of taking to heart the Word proclaimed in community. All prayer, through the grace of God, feeds into the whole parish's charismatic, Catholic character. The Sunday worshipping community is the only meeting we need. The paschal mystery celebrated at Mass is our much-needed weekly reminder of the death and Resurrection of Jesus Christ.