A School for Prayer (3)
Jesus at Prayer
By Fr Craig  Larkin sm, 1943 - 2015
Some first ideas
Jesus spoke very little about prayer: much less than spiritual writers after him have done. But he brought about a radical change in the understanding of prayer. Jesus changed the Jewish understanding of prayer, and left a radically different model for his disciples to follow. Jesus' teaching is simple and direct.
Why did Jesus pray?
The starting point for Jesus is the Father. Jesus prayed because he was in relationship with the Father. All his prayers were addressed to the Father: to praise the Father, to thank the Father, to ask the Father, to discover the Father's will. Prayer for Jesus is a consequence and a confirmation of his being in relationship with his Father.
When did Jesus pray?
Jesus is always at prayer, because he is always in relationship with his Father. Jesus is always aware of the Father's presence in his life, like a person in love who is always aware of the other person, even if specific contact is not made. There are specific times and specific circumstances when he turns explicitly to the Father:
He prays
early in the morning (Matt 1:35)
sometimes during the day (Lk 5:16)
at night (Lk 6:12)
often and regularly (Lk 5:16)
in moments of difficulty
before meals, before feeding people.
He prays at notable moments, such as:
his baptism (Lk 3:21)
before choosing his disciples (Lk 6:12-13)
before posing significant questions about his identity (Lk 9:18)
before performing a miracle
before the transfiguration (Lk 9:28-29)
before the disciples asked him how to pray (Lk 11:1)
at the last moment before his passion (Jn 17)
in Gethsemane (Lk 22:41-44)
on the Cross for the good thief (Lk 23:24).
Where did Jesus pray?
He prayed in natural surroundings, in the mountains, in the desert, in the open air. He prayed on site, where some need or event was to happen. He draws a sense of God out of particular places, times and events. He recognises the moment of God when it pops up. He often prayed in a lonely place (Matthew 13). Often he withdrew from the crowds to pray (Matt 26:36). Curiously, he is never reported as praying in the Temple; in fact he says that the Temple is no more (John 4:22), and that places where the Jews thought they ought to worship are no longer the places of worship (John 4:21).
How did Jesus pray?
He prayed with his body: he "lifted up his eyes"; he "fell on his face"; he "groaned inwardly"; he "touched as he healed"; he "cried out in a loud voice."
He prayed for himself; he prayed for others; he prayed with others; he prayed alone (Matt 19:13, John 17:9).
He prays, "I thank you Father, Lord of heaven and earth" (Matt 11:5).
When he raises Lazarus, he prays, "Father, I thank you for having heard me" (John 11:41).
When he is in a critical position of difficulty, he prays, "Father, glorify your name" (John 12:28).
At the Last Supper, he expresses his prime concern and prays, "Father, protect those you gave me" (John 17).
The starting point and ending point of the prayer of Jesus is the Father.
Jesus' teaching on prayer:
10 Commandments on prayer
1    Before you pray, let your life be consistent with what you profess. (Matt 7:21)
2   What you want to be in your prayer, you need to be before prayer.
3   Be at peace with your brothers and sisters before you come to prayer. (Matt 5:23)
4   Don't use too many words, and don't use flowery words.(Matt 6:7)
5   Don't make a display of prayer. Prayer comes from the heart, and the heart is a place that is secret. (Matt 6:5)
6   If you have something to ask of the Father, say it simply and directly. (Matt 6:9)
7   Prayer is not only a matter of doing something at sacred times or in sacred places. (Jn 4:21)
8  Pray in order to discover what God wants of you. (Matt 26:38)
9  Don't give up. (Matt 7:11)
10 Don't expect your prayers to be answered according to your expectations.
Jesus redefines prayer
Jesus brought about a dramatic shift in the understanding and practice of prayer.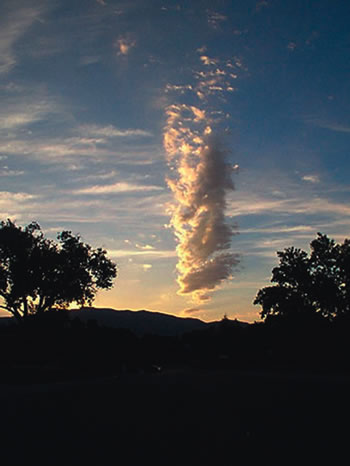 For the Jews, God was to be found in things (the cloud by day and the pillar of fire by night), in places (the Ark of the Covenant) and in rituals (sacrifice).
When they finally settled in Jerusalem, it was here that they thought God was to be found: "Jerusalem will be rebuilt as God's dwelling place forever." (Tob. 13:17)
And within the walls of Jerusalem, God was to be found in the Temple; and in the Temple God was to be found in the Holy of Holies.
To pray meant "to go up to the Temple" and to "make sacrifices." Jesus condemned those who did this when their lives were out of harmony with their sacred gestures and rituals.
Jesus abolishes the Temple!
Jesus' whole life begins and ends with his relationship with the Father.
He looks for - and finds – his Father in everything: people, places, events, times, circumstances, joys and sufferings.
Jesus teaches that God is not to be sought in things or places or rituals.
Prayer is not confined to ritual and observance; nor is it limited to specific times or places.
Prayer is a matter of being in relationship with the Father. He found evidence of the Father in all things that happened to him.
We pray because we love the Father and we are in a relationship with the Father.
It's like people in an intimate relationship. Sometimes they make love; sometimes they get on with life; but they do this because they love their partner. Their partner is constantly somewhere in their mind.
As long as they love, they know they are connected.
Making love without a relationship with the other person is false.
Prayer without a relationship with God is false.