Fish and chips
Most of us enjoy fish and chips, usually without a thought for those 6,000 or so men and women who are registered to work on fishing vessels in New Zealand's Exclusive Economic Zone, which is 4.1 million square kilometres in size. Such workers are protected by NZ legislation which came into force in May 2016.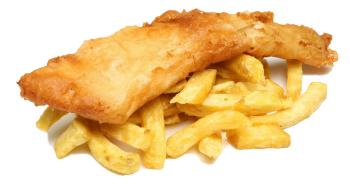 Under this legislation, foreign-owned fishing vessels chartered to fish in the country's EEZ must be 'flagged' to New Zealand, so New Zealand has jurisdiction in regard to employment and health and safety matters on these vessels.
There are meant to be observers on all foreign-owned vessels, but because of staffing shortages in the Fisheries section of the Ministry for Primary Industries, this is not always possible. CCTV cameras on board are meant to make up for the shortage of observers.
By law, there are to be compulsory New Zealand bank accounts for crew members, who pay NZ tax and Accident Compensation Corporation levies, and operators must ensure their ships comply with New Zealand maritime rules and the Health and Safety at Work Act, and that crew members are suitably qualified.
Those who work on fishing vessels in NZ waters must be paid the minimum wage, currently $15.75 per hour. On most vessels, fishers are paid for hours worked rather than, as formerly, for time at sea. They often work shifts of a minimum of 12 hours per day, and sometimes up to 24 hours. In order to claw back part of the cost of paying the minimum wage, some employers have begun to charge crew members for accommodation and for meals, where previously these items were part of the contract agreement.
The volunteers of the Apostleship of the Sea (AoS) provide the Catholic Church's official ministry to those who work at sea and in ports around the world.
The 24th World Congress of the AoS is to take place in Kaohsiung, Taiwan, in October this year.
The theme of the Congress, 'Caught in the net – putting the fishers first,' expresses AoS concern for 'fishers who work in inhuman conditions, often ending up in the hands of organised crime, victims of trafficking for forced labour.'
The Congress will consider such issues 'as trafficking migrant fishers, forced labour on board fishing vessels, the destruction of the marine environment, illegal, unreported and unregulated fishing …', and, it is hoped, will devise new strategies for dealing with these issues, as well as reinforcing those strategies already in place.
In the Vatican's message for World Fisheries Day in November 2016, it was noted that the 'fishing industry has been widely recognised as one of the most unsafe for the frequency of occupational accidents and high death rates. … the tragic reality, not well known, is that, within the fishing industry, there are hundreds of thousands of internal  and transnational migrants who are ... trafficked for forced labour on board fishing vessels. This situation is supported by a network of criminal organisations and individuals who prey on people coming from situations of poverty, eagerly seeking employment that could help them to break away from the cycle of misery. Instead, they end up in a situation of trafficking, debt bondage and slavery, often without a way out.'
Next time you enjoy fish and chips, pray for these people who work at sea, and pray that their employers treat them justly.