Fr Fred Bliss sm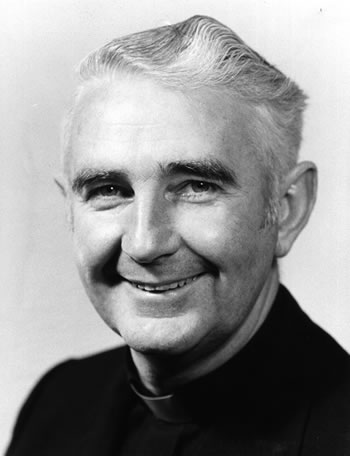 Fr Frederick Michael Bliss sm
Born in Havelock North, 20 February 1935
Professed 24 January 1958
Ordained 10 July 1961
Died at Silverstream, 15 February 2017
Thanks to Fr Jim Dooley sm, for this edited version of his eulogy.
Fred once told me that only his mother ever called him Frederick, and that was only when she was scolding him. To the rest of us, he was Fred or Freddie, and today, I want simply to pay a sincere tribute to him -- a good friend, an outstanding fellow Marist, and a man who was greatly loved and admired by his family and a host of wonderful and loyal friends.
Fred was a very gifted man. He was blessed with some wonderful personal qualities. He had great warmth, grace, dignity and charm. You who are family and friends will know his kindness and generosity, and the absolute loyalty, respect and commitment he had in his friendship with you. Those friendships were enduring, and they were mutual.
Last year when I visited Fred, when he was quite ill, his 'phone went more than ten times while I was there, people asking how he was doing, and wanting to know if they could visit or help. Each call was received warmly, and Fred was clearly touched by the care and kindness of his family and friends.
Fred never took the kindness of friends for granted. He knew how to respond so that you always felt and knew his gratitude. He appreciated all of you deeply, and treasured your friendship. Thank you for all you did to let our Freddie know that he was loved and cared for.
Yes, he was our Freddie, ours of the Society of Mary. Fred was first and foremost and passionately a Marist. He was brought up in a Marist parish and educated at Marist colleges, at St John's and at Silverstream.
When he entered the seminary at Greenmeadows in 1955, he began a life of total commitment to his vocation, and to the life he loved in the Society of Mary. He brought with him, great energy and enthusiasm for Marist life. He brought wisdom and vision, and he absolutely embraced the spirit and charism of the Society.
Over the next 61 years, Fred made an enormous contribution to the Church in New Zealand, and to the apostolic works of the Society. He had a huge influence on the faith formation and Christian living of so many people, young people in the colleges, his own confreres, lay people and religious, Catholic and non-Catholic, here in this country, as well as around the world, especially in the 20 years that he worked in the university in Rome.
Within his Marist family, Fred was held in high esteem. In community, he was good company, fun to be with. His gifts and talents were quickly recognised, and he was given positions of leadership and responsibility. He was outstanding in his roles as teacher, rector, provincial and lecturer. Authority and responsibility sat easily on his shoulders, and he was competent and comfortable in all of those leadership roles.
Today, I want to acknowledge Fred Bliss as one of our great Marists, a man of whom we are immensely proud, a man whom we admired for his outstanding gifts and achievements, a man whom we will remember with great fondness and affection.
Freddie, you will always have a special place in our hearts. May you rest in peace.
Appointments:
1962-1971 St Patrick's College, Wellington
1972- July St Bede's College, Christchurch
1972-1973 Catholic University of America
(studies)
1974-May St Augustine's College,
Wanganui, Rector/Superior
1974-1980 Silverstream, Rector/Superior
1981-May Marist Renewal, Maryknoll
1981-1985 May, Provincial, Wellington,
1985 (May-Nov) Seminary Extension,
Wellington, Superior
1986 Sabbatical
1987 Mount Street, Wellington,
Victoria University Chaplaincy
1987 Sept-1988 Aug, Rome (studies)
1988 Sept-1991 St Patrick's College,
Wellington (Rector)
1991 (May-Aug) Greenmeadows
(thesis studies)
1991 Sept, Rome, thesis work and
chaplain to FMS Brothers
1991-2014 Lecturer in Ecumenism,
Angelicum, Rome
1992 awarded doctorate
Florida USA - 3 months supply over many summers
1995-2001 resided at Pontificio Collegio Beda, Rome
2012 resided at Pontificio Collegio
Filippino, Rome
2014 Aug, retirement, Napier
2017 Jan, Home of Compassion,
Silverstream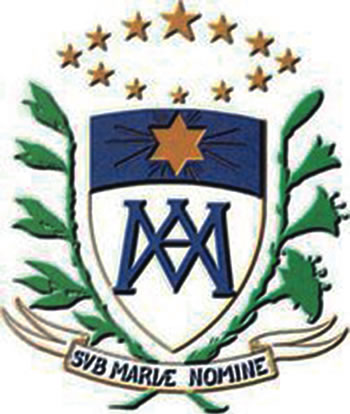 2 Responses »