Fr Seluini 'Akau'ola SM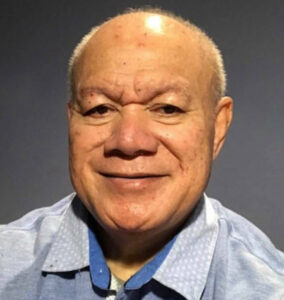 Born: 20 October 1957 
Ordained: 6 January 1988
Died: 29 November 2021, Queensland
In his 39 years of Marist Life and 33 years as a priest, Fr Seluini served in several ministries: secondary school education, parish ministry, seminary education, formation, communication, youth ministry, and in politics. 
He was a teacher at 'Apifo'ou College from 1988 to 1991 and Principal of 'Apifo'ou College in 2012. While he was serving other ministries in the Diocese of Tonga he remained involved with the training and education of the students at 'Apifo'ou College. 
From 1990 to 1993 Seluini was parish priest of St Joachim and Anne parish, Longoteme, Tonga, then parish priest of St Anthony of Padua parish, Nuku'alofa, Tonga from 1993 to 1995. 
He studied for a Licentiate in Moral Theology from the Weston Jesuit School of Theology, Boston, USA from 1996 to 1998. After his return, he taught in the Pacific Regional Seminary from 1999 to 2004. During the same period, he was the formator and superior of Marist College. 
Seluini was the Assistant Editor for the Diocese of Tonga's Newspaper, Taumu'a Lelei from 1990 to 1993 and from 2013 until his death in 2021. 
Seluini was Youth Chaplain for the Diocese of Tonga from 1990 to 1993. He was a popular rugby coach, leading the 'Apifo'ou College first XV to the Championship for three years in a row. At the same time, he was a passionate coach of the 'Apifo'ou College Marist Rugby team, naming them 'Mary's team'. Through his coaching activities the youth came to appreciate the work of Mary in their lives. All Black Shannon Frizell credits Fr Seluini with setting him on the path to representative rugby, bringing him to New Zealand in a Marist Pacific invitational team to play a Tasman Mako under 19 team.
Seluini became involved in politics, and was named chairman of the Pro-democracy Movement in Tonga from 1991 to 1995. 
Despite a diagnosis of cancer, a decade or so ago, Fr Seluini committed to the diverse ministries he was involved in up to the time of his death. His final two years he spent in Australia for treatment. 
Sadly, because of the Covid pandemic, he was unable to return home. He expressed his wish to the family that he be buried with his father in Tonga. His mortal remains were returned to Tonga in order to fulfil Fr Seluini's last wish.