Brother Stuart Cuttance SM (Brother John)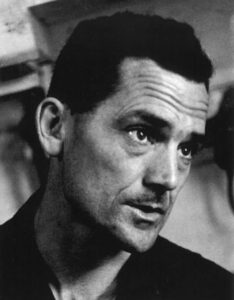 Born: 30 October 1926
Professed: 15 August1954
Died: 24 December 2021, Hastings
"How typical of Cuttance to die now, quietly, to be hidden between the fuss of Christmas and New Year."
Br Stu (John) Cuttance of the Society of Mary died on Christmas Eve at the age of 95. He died peacefully after a short illness. 
Stu's was a life of hidden service, both for the congregation and Church and in civil society. He was born near Haast on the West Coast, where a road, a ridge, a creek and a mountain bear the family name. When he was five the family moved to Southland and then again, during the Depression, finally settling in Christchurch. After attending St Bede's College during the War years, Stu studied Pharmacy in Wellington, before returning to practice in Christchurch. He entered the Society of Mary in 1954, taking the name of John Bosco. Much later he reverted to his baptismal name. 
He was appointed to the cellars of Mission Vineyards under then winemaker Br Basil. It was the beginning of a long and influential career in winemaking. Together with the late Br Joe Lamb he studied viticulture and winemaking in France. Stu brought back many ideas and techniques, one of which, the méthode champagnoise resulted in New Zealand's first true champagne type wine, Fontanella. 
Along with Br Joe, Stu grew the Mission, the quality, and number of wines for sale. As winemaker Stu was always ready to share his knowledge and skill, tutoring the present winemaker, Paul Mooney. He also mentored many others, including some who began working at the Mission and eventually founded their own wineries. Stu had a remarkable, largely unsung, influence on winemaking in Hawkes Bay. Income from sales of wine supported the formation of Marist priests and brothers and other works of the Society of Mary. This contribution cannot be minimised. 
After 28 years as winemaker, Stu changed careers. In 1982, he became a teacher of science and agriculture, initially at St Bede's College and then at Chanel College in Samoa. After 10 years, Stu 'retired' to Wellington and later to the parish in Wairoa. In both places he volunteered as a tutor of students with learning disabilities and helped disadvantaged youth to gain their drivers' license. After shifting back to Napier at the age of 92, Stu remained active visiting his 'oldies', many of them much younger than he!
Stu had a keen interest in gardening, especially orchids, became a beekeeper in Samoa and was a keen trout fisherman. Many will remember him riding off on the motorbike to secret locations, from where he inevitably returned with handsome fish.
Stu's achievements and successes tell only part of the story of his religious life. His was a life of generous, often hidden, service; first as a prayerful confrére and friend to his fellow Marists; as an unofficial formator of seminarians at Greenmeadows; and as a witness to Gospel values in the workplace of the cellars, the classroom, school sports teams and parish.
"Holy Brother John of the Mission Vineyards, we loved you in life; we thank you for your Catholic Christian witness to Brotherhood. We know of your faithful, daily commitment to Christ in prayer and action for seven decades, in the Chapel and in the field, in community and with your loving family." 
Thanks to Fr John Craddock SM for information from the Eulogy he delivered at Stu's Requiem Mass.