March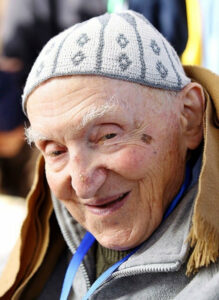 French Trappist monk Jean-Pierre Schumacher died on Sunday 21 November 2021, in Morocco, aged 97. Along with one other monk, Frère Jean-Pierre survived the kidnapping and brutal killing of the seven monks from the monastery in Tibhirine, Algeria, in 1996.
Frère Jean-Pierre started his religious life as a Marist. He did his novitiate in La Neylière, and was finally professed in the Society of Mary in 1951. In 1953 he was ordained to the priesthood in Ste-Foy, Lyons.
He reconsidered his vocation,  and entered the Cistercian Abbey of Notre-Dame de Timadeuc in 1957 and joined the monastery in  Algeria in 1967. 
Four years after the martyrdom of his confrères, Jean-Pierre moved to Morocco, becoming Prior of the Trappist community of Notre-Dame  de l'Atlas, where he continued to testify to the love of Christ in prayer and silence.
Source: SM Bulletin, 26 November 2021