Water and the Mission of the Church
Most of us take for granted that we can drink a glass of water whenever we want to. But 2.2 billion of the 7.9 billion people in the world do not have access to safe drinking water, more than half do not have safe sanitation, three billion people aren't able to wash their hands with soap regularly, and an estimated 673 million people do not have access to toilets.
The consequences are devastating. UNICEF reports that more than seven hundred children die every day from diseases that arise from water shortages and lack of sanitation and hygiene. When there is war, children are twenty times more likely to die from water-related diseases than from the war itself. According to Oxford University's Our World in Data, unsafe water sources are responsible for 1.2 million deaths each year.
In late July, news came that the Vatican will work with President Biden's administration to help develop better water supplies in developing countries.
From the US Agency for International Development (USAID), Adam Phillips said that water, sanitation, and hygiene are among several areas in which the US administration and the Catholic Church can work together.
While in Rome, Mr Phillips visited the president of Dicastery for Promoting Integral Human Development, Cardinal Peter Turkson. He also visited the Community of Sant'Egidio, which is involved in development projects, peace and reconciliation initiatives, and ecumenical and inter-faith dialogue in many countries.
Mr Phillips went on to say that "Small investments in water, sanitation and hygiene, with groups such as our Rome-based partners, can get to the farthest reaches of communities in sub-Saharan Africa and Latin America, in Asia, around the world, and have a great impact."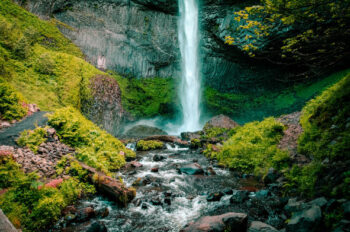 The Caritas State of the Environment for Oceania 2020 Report, Towards New Horizons, reported that health emergencies in Samoa, which included the measles epidemic towards the end of 2019 and the Covid-19 pandemic, underlined the need for clean water. As a result, Caritas Samoa aimed to set up nine 100,000-litre rainwater tanks around the island of Upolu to help in the dry season.
Caritas also reported in 2020 that in Papua New Guinea, only forty per cent of people have "safely-managed drinking water services" available. So Caritas is helping provide safe water for the people of the Bitokara area on the island of West New Britain in Papua New Guinea. The project there is putting in place a water supply for about 3,000 people in five villages, a health clinic, and two schools.
Caritas Aotearoa New Zealand is also involved in safe water projects in Fiji and Tonga.
This issue of the Messenger carries an article on pages 40-41 about a water purification system operating in Vietnam so that village people have access to safe water. The 'Reverse Osmosis Plants' are the brainchild of a priest of the Christchurch Diocese, Fr Huynh Tran and his father, and are worthy of support.
Sources:
John L. Allen Jr, Crux, 24 July 2021
Caritas Aotearoa New Zealand website
Tagged as: Social Justice, UNICEF, water
Comments are closed.