July
The Ghari Story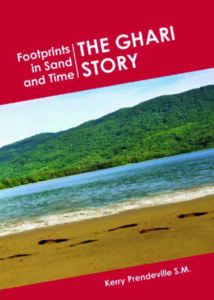 Congratulations to Fr Kerry Prendeville SM, who has published a book about the Ghari people of Guadalcanal where he first ministered in the Pacific.
The book is a collection of oral and written narratives covering the pre-history of the Solomons, the mythology behind the social and cultural structures of the Ghari, religious rituals and spiritual beliefs handed down by their ancestors, the story of the Marist missionaries who lived among the Ghari, the Battle for Guadalcanal and much more.
An aim of the book is to help the younger generation of Guadalcanal to maintain their cultural identity and links with their ancestors in a rapidly changing world. The Society of Mary NZ province funded the project.
The books will be donated to Archbishop Christopher Cardone OP, Archbishop of Honiara, who will distribute them to the Ghari people.
Source: SM Bulletin