Recent Marist Deaths
Fr Robert (Bob) Barber SM
Born: 12 March 1949 in Canberra
Professed: 26 January 1969
Ordained: 26 May 1975
Died: 13 February 2021 in Lismore Base Hospital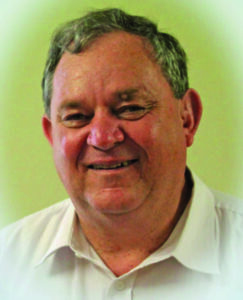 Robert (Bob) Barber's parents, Jack and Lil, had four children: a daughter, eighteen months older than Bob, and then two more sons. His primary schooling was at Panania, Broadmeadow and Barmedman, NSW.
The family moved to Newcastle when Bob was in Form One and Bob did all of his secondary schooling with the Marist Brothers at Hamilton. Sport would be the area in which he would be most remembered in school days. After secondary school Bob joined the Marist Fathers. His first year was Novitiate in 1968 at Armidale, NSW. After first profession there were two years of Philosophy studies at Toongabbie, followed by two years of teacher training at the Catholic College of Education, then pastoral year at St Paul's Bellambi in 1973. Bob's first year of Theology was at Toongabbie and the final two at Catholic Theological Union, Hunters Hill.
Bob was ordained with Andrew Murray in 1975 and his first appointment was back to Bellambi. This was followed by eight years at Woodlawn College, Lismore.
He then went to Africa and lived and worked with the Marist Brothers in Nairobi until May 1994. Later that year he went to Cameroon where he began working in the African District of the Marist Fathers, first in Yaoundé and then in Bamenda. One of Fr Bob's jobs was to help with the founding of the English-speaking project in the Marist Mission District of Africa. By correspondence, Fr Bob had gained a B.Ed. and Grad. Dip. while working at Woodlawn and in Kenya.
He returned to Australia for two years in 2002-03 while he had two knee replacements working in the Koori ministry in Lismore Diocese, gaining an M.A. (in Indigenous Studies).
He returned to Africa for eighteen months to help start an educational project in the District and, when that project failed to get started, returned to Australia in mid 2005 for pastoral work in West Sunshine, Victoria.
In 2006 he moved to Hunters Hill to help in the Provincial Administration and was appointed Vicar-Provincial in 2007, serving later as Provincial of the Australian Province of the Society of Mary, 2103-2018.
Fr Bob then joined the staff of the inner-city centre of St Patrick's, Sydney, where he became the much-respected chaplain of the Young Adults' Group. In Jan 2021, Fr Bob moved to Lismore, NSW, to become chaplain to Trinity and Woodlawn Colleges, residing with the Marist Brothers. After a short period of hospitalisation for treatment of medical issues, he took ill suddenly and died peacefully in Lismore Base Hospital.
In his notification of Fr Bob's death, the Marist Provincial, Fr Anthony Corcoran wrote, "We have unexpectedly lost a dear confrere and friend, a good and kind Christian man, a generous Marist and faithful priest. May he rest in peace."
Source: maristfathers.org.au
Fr Soane-Patita Hautaufa'ao SM
Born: 13 April 1955, Mua, Wallis Island
Professed: 10 January 1982
Ordained: 30 December 1998
Died: 16 February 2021 in Mata-Utu, Wallis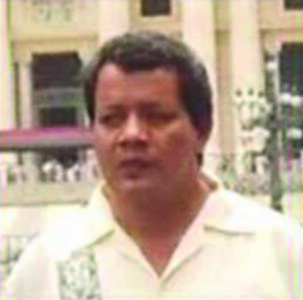 Fr Soane-Patita died after a long illness aggravated by a fall in early February. News of his death saddened not only the Marist community, but all the people in Wallis and Futuna.
Soane-Patita came from a large family in Mala'efo'ou in the south of Wallis. Professed as a Marist at the age of 27 in 1982, he ministered first to underprivileged people in the Solomon Islands. After working on a number of mission stations in the Pacific and being ordained to the priesthood in 1998, he ministered for two years in Tonga, then in Samoa for five years.
In 2005, Soane-Patita returned to his home island, Wallis, for three years, then spent a year on Futuna.
In 2010, he returned to Samoa. He was hospitalised a number of times because of a hip injury aggravated by diabetes. In poor health, he returned to Wallis in 2017 and lived in Finetomai with the retired and elderly religious. Despite his 'retired' status and being hospitalised numerous times, he insisted on continuing to celebrate public Masses, which he was able to do with the support of his family and his confrères.
Soane-Patita was a man whom everyone appreciated. Known for his benevolence and his sense of humour, Fr Soane-Patita Hautaufa'ao left his mark on those he served. He enjoyed his gardening and had a particular concern for the poor and unfortunate in his care. It is above all for his peaceful character and for his refusal to take sides in the traditional factions in Wallis that he continues to be appreciated, and will be remembered.
Fr Soane-Patita was buried in Lano cemetery on 17 February.
Source: Stephanie Vili, franceinfo, Wallis & Futuna
Fr Francis Takaku SM
Born: 21 February 1961
Professed: 4 January 1986
Ordained: 20 December 1992
Died: 19 February 2021 in Port Moresby, Papua New Guinea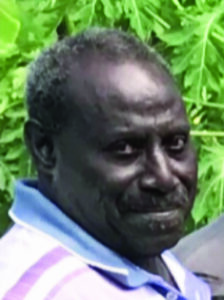 Francis Takaku was the son of Mr Anthony Takaku and Mrs Cecelia Tubio of Turiboiru, Buin, Bougainville. 
He entered Tutu Novitiate in 1985 and was professed in the Society of Mary in early 1986. He completed both his philosophy and theological studies in the Bomana Seminary, Port Moresby, Papua New Guinea. In December 1992 he was ordained to the priesthood at the Tinputz parish, Bougainville.
From 1993 to 1999 Fr Francis was appointed to parish ministries in Buin and Borontui, Bougainville. He was transferred to Fiji from 2000 until 2009 where he worked in the Levuka and the Lami parishes. In 2010 he returned to Bougainville where he joined the community at Hahela (2010-2011 and 2014 – 2017) and also the Buin community in 2012-2013. At various times he undertook two periods of renewal in Sydney – a programme of Marist renewal and a Spirituality and Lifestyle course.
In 2018 he was appointed to the Kanosia community, Papua New Guinea, where he was the assistant parish priest of St Vincent de Paul Parish. In the second week of February 2021, Francis was hospitalised in Port Moresby, being in hospital for only a few days before he died.
Francis had been thirty-five years a Marist and twenty-nine years as a Marist priest. He was buried on 25 February in Buka, Bougainville. Eternal Rest grant to him, Lord. May he rest in peace.
Source: Fr Aisake Vaisima SM