Becoming More Like God –Becoming More Truly Real
Of course only God can bring me to be more like him. What I need then, is strongly to desire that, and seek it from the one who can bring it about.
So what, after all, is God like? In his first letter St John tells us that God is love, love itself. This we know, this we believe and in our life experiences we may have had at times a real sharp awareness of God's love for us in his providential caring.
St Thomas Aquinas gives us a very helpful insight into the wonder of God loving us – through one of the questions which he asked, and answered, in his Summa. The question is: Was it fitting for God to become incarnate; for the Eternal Word of God to become human? His answer of course, Yes!  But why?
Because God is Supreme Goodness. Now it is the very nature of goodness that it is 'diffusive itself', gives of itself, pours out from itself. And God manifests that supremely to his human creatures by becoming man among the loved ones. God giving himself to us. 
So what is God like? His reality? His goodness is such that it was fitting for the Word of God to become human, as the son of Mary. But the Eternal Word not only became human with us, he also died for us on a cross. We could ask: was that also something that was fitting for God to do? And we can say 'Yes'; not because we deserve that - we were/are sinners. Yet 'yes' because this is just what God is like, in his goodness and his love for his human creatures.
We could perhaps imagine Jesus saying from the cross what he had said to Philip at the Last Supper. Philip had asked Jesus "Lord, show us the Father and we will be satisfied." And Jesus replied then: "Anyone who has seen me has seen the Father . . .  Do you not believe that I am in the Father and the Father in me?" (Jn 14:10) 
To see Jesus on the cross is to behold the wonder of God's self-giving love. Before God created, nothing but God existed. Nothing was real and total reality was God. And that reality was goodness itself, bringing God to pour out of himself in creation, then in the incarnation of the Word, and in redemption God gave reality to what he created.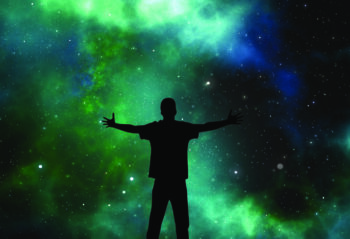 So to be real one needs to be like God, and the more one is like God, the more real one is. Hence goodness and love such as God has and is, makes me truly real. No wonder that Jesus, the Word of God, became one with us, gave us the secret of life and true reality:
"A new commandment I give to you: Love one another, as I have loved you, you must love another" (John 13:34).
In that first letter of his, St John, the disciple who inclined next to Jesus at the Last Supper, exhorts us to journey by the path that leads to our becoming more like God: "Beloved, let us love one another, for love is of God and he who loves is born of God and knows God. He who does not love, does not know God; for God is Love.
In this, the love of God was made manifest to us, that God sent his only Son into the world, so that we might have life through him.
"Beloved, if God so loved us, we also ought to love one another" (1 John 4:7-11).