Marist Third Order –
A Joyful Christmas
You will have been following Pope Paul's visit to Samoa and to Australia. As Marists, we are proud to be "the Pope's men and women".
He recently warned us not to let the true meaning of Christmas "be suffocated by profane customs that change its sacred nature".
We could well recall this as we plunge into the hurly-burly of pre-Christmas activities. It is true that such festivities are often just innocent, friendly and cheerful, but there is more to Christmas than good fellowship. Christ's lowly birth in poverty and humiliation should inspire us to become better Christians.
Since the last "Messenger" appeared I have visited branches as far apart as Whangarei and Invercargill. My trip south took in Timaru and Dunedin as well.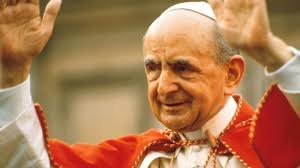 At Christmas, let us pray for our fellow members here and all around the world, especially after we have received Christ's gift of himself in Holy Communion.
May Jesus, Mary and Joseph bless you and yours this Christmas and launch you well on the seas of the new year.
Fr M Mulcahy SM
December 1970