One by One
Everything I have is a gift from God, and He's taking the gifts back one by one.
-- My friend's comment on the aging process, 2016.
As the days, weeks, months, and even years fly by, my friend's comment resonates deeply. Sometimes it is hard to notice that so many of God's gifts are being "taken back".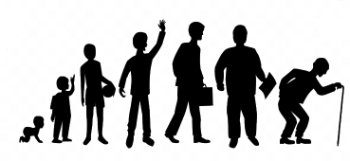 At times, it is obvious because it happens suddenly, such as a traumatic health episode or the sudden loss of a loved one. At other times, it is so gradual that it is barely noticeable until it becomes so obvious that it is hard to ignore. How many times do I say, "What did you say?" before I realize that I might need a hearing aid? Recently, I recall that I checked my watch and wondered how come it took so long to accomplish a particular chore that I used to breeze through. The list is endless. The momentary memory lapses with regard to persons, places, and things seem to occur more frequently as time goes by. The responsibilities of daily living, maintaining a home, and paying bills often become momentous chores. It is so hard to let go of what had been. We cling to these things just as a child having a temper tantrum might cling to a toy. We don't want to let go!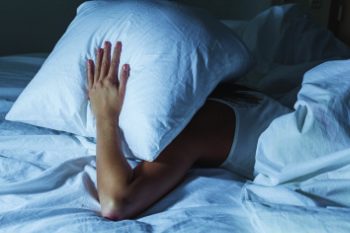 In addition to the health matters, there are the heart-breaking issues of death and loss. The loved ones who have gone before us, many before what we felt was their allotted time, will always evoke pain within us. How do we ever recover from the death of a child or a spouse? The broken dreams, however unrealistic, might still occasionally bring a twinge of pain. So many worries, so much pain, so much loss seems to permeate our lives, especially our golden years.
I have friends who are now living with family members because they can no longer be alone. Other friends are now living in adult communities. Apartment leases are broken as needed, and homes sold. The visions of the inevitable tag sale and the accompanying dumpster loom large in our minds. The children become the caregivers, even as the parents worry about becoming burdens for the family. It is a difficult cycle, and it is incredibly painful to ultimately realize that our many gifts are temporary. Our mortality screams out at us, reminding us of the limitations and losses which remain in front of us. We frequently forget that life is a mystery. God reminds us in Isaiah 55:8 that, "My thoughts are not your thoughts, neither are your ways my ways". It is clear we are called to trust in God and to pray more deeply in order to internalize that He loves us and journeys with us, even when we do not understand.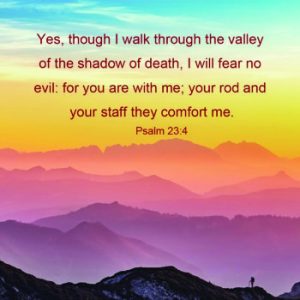 Yet, as Christians, how do we do this, how do we deal with the pain and the losses? How do we address our losses when we do not understand? When the prayer becomes too abstract for us? When everything within rages against the loss of what has been? I suggest there are many options available to us to enable us to cope, to even grow, and then to move on to acceptance and gratitude. In addition to the daily prayer when we might recognize God's words to us, it has also been said that God often speaks to us through other people, and it is up to us to listen carefully, lest we miss the message. Have we recognized the angels in our midst?
When my daughter was diagnosed with terminal breast cancer, she fought to buy some time, knowing full well where this disease was bringing her. She never lost her sense of humour as the chemo drained her energy. When I told her that I wish the disease had come for me instead of for her, she brushed it off. "Stop it", she said. "I have had a wonderful life and I am ready". When it was time, she opted for hospice care and died at home, surrounded by her family.
I had a dear friend, a New York City fireman, who was diagnosed with Lou Gehrig's disease (ALS) in the prime of his life. As he gradually lost his strength and his voice, he never lost his warm, loving personality. Even though he was unable to verbalize, he was still able to communicate by the force of his faith and his personality. Another friend who has been diagnosed with a rare, progressive neurological disease has accepted his diagnosis with unwavering courage and faith. He struggles forward, in faith, knowing his disease is terminal. The list goes on and on. Many courageous people have graced my life. I am sure they had their moments of sadness, but not one of them moaned or complained about their situation or their losses. And those losses were many and varied. Some have lost their health, loved ones, homes, and ultimately even their own lives. They bravely took one day at a time, and now serve as an example for the rest of us. When my losses mount, when my challenges arise, I must look to them as examples and as inspiration. Their lives are God's words to me. I am challenged to pray to those who have gone before me, asking them for the courage and faith I need as I face my own particular situation. God speaks to me always, even providing me with saints all around me to serve as inspiration. Look at your own lives so that you are able to recognize the angels and the saints that God has sent to you. They can serve as models for us to follow.
Psalm 103 reminds me of my mortality and that God is with me always. It says, "As for man, his days are like grass. The wind blows and we are gone, as though we had never been here. But the loving kindness of the Lord is everlasting". All those things, those many wonderful gifts that have meant so much to us will all be taken from us. All will be returned to God, ourselves included.
Meister Eckhart, the 14th century theologian and mystic once said, "If the only prayer you ever say in your life is 'Thank you', that will be sufficient". I pray that the Lord will help me always to be grateful for all the many gifts I have been given, and to focus on the gifts, even as they disappear one by one, rather than the losses. I pray that I will be grateful even unto death. 
Yea, though I walk through the valley of the shadow of death, I will fear no evil for thou art with me. Thy rod and thy staff, they comfort me…. I will dwell in the house of the Lord forever  -- Psalm 23.