2019 ACPA Awards
In Bathurst on Thursday 12 September, Marist Messenger received the Best Print Magazine award from the Australasian Catholic Press Association. MM also won the Best Headline award -- for 'A Very Modern Model of a Marist Seminarian' (October 2018) -- and the Best Original Photograph award, for the cover photo on the March 2019 issue. The awards were received by Fr Tom Ryan SM, who kindly represented the MM in Bathurst.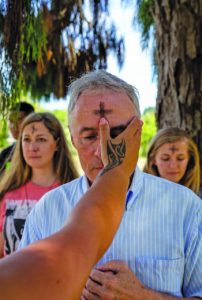 Congratulations to all those who are involved in producing the Marist Messenger!
Congratulations, too, to our NZ colleagues in NZ Catholic, Tui Motu, and The Nathaniel Report, for the awards gained by their publications.