Fr Christopher Austin SM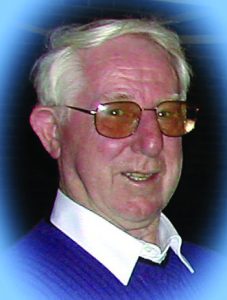 Born in Hastings NZ, 18 August 1936
Professed 7 January 1963
Ordained 1 July 1967
Died 20 May 2019 in Greenwich, NSW,
Australia
Christopher Austin grew up in Whakatu, Hawke's Bay, and went to the Mangateretere Primary School. He received his secondary education from the Marist Fathers at St. John's College, Hastings, and in 1954 enrolled at Victoria University of Wellington, graduating with a Master of Science degree in 1957. After a year at the Teacher Training College in Auckland he taught for two years at Hastings Boys' High School. 
In 1961 he entered the Marist Fathers' Seminary at Greenmeadows, did his Novitiate at Highden in 1962, and was ordained at St Patrick's Church, Napier, in 1967.
His first appointment as a Marist was to St Patrick's College, Cambridge Terrace, Wellington, where he taught for ten years. During that time, he was also socius for a few years at the Marist Seminary Extension in Aurora Terrace, Wellington, when it was set up in 1973.
In 1978, in a teacher exchange, Fr Chris taught for three years at St John's College, Woodlawn, in Australia. On his return to New Zealand in 1981 he was appointed Principal at St Augustine's College, Whanganui.
He did a three-month Pastoral Renewal Course in Canberra in 1987, while on the staff of St Patrick's, Church Hill, Sydney. The following year he joined the Australian Province and was appointed to the staff at Marist Regional College at Burnie in Tasmania. After four years he returned to St John's College, Woodlawn, and finished teaching there in 1998. He then joined the parish pastoral team at St Patrick's, Church Hill, before moving to Maryvale, Hunters Hill in 2004.
Fr Chris was given an appointment as part-time assistant priest in the Hunters Hill Parish in 2005. He moved out of Maryvale in 2007 to take up residence at Villa Maria, 1 Mary Street, Hunters Hill, returning from there in 2012 to Maryvale/Montbel.
Members of his community, Hunters Hill, will especially miss his gentle, good-humoured and uncomplaining presence as his health declined, until his peaceful death. May he rest in well-deserved peace.