July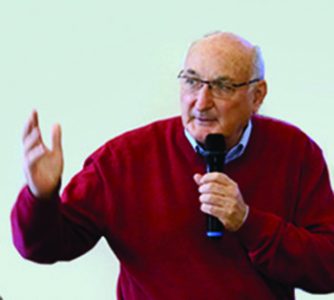 The Superior General of the Society of Mary, Fr John Larsen SM, was in New Zealand in April for meetings with Marists in Auckland and Wellington. He was here to talk about the future of the Society in New Zealand and around the world.
Fr Larsen is a New Zealander by birth. He is a member of the Marist Asia Province. After ordination he taught in New Zealand for five years and spent the next 30 years in the Philippines, Thailand and Burma, before becoming the Director of the International Marist Seminary in Rome, and then Superior General.
Fr Larsen sees the declining numbers in the Society of Mary as an opportunity, rather than a cause for panic.
He told the gathering, "The future will be different, and we need to re-shape our mission for the future; there's no going back". He said that more and more, the Work of Mary means working with lay collaborators: "We need to work out the issues, work out new structures, but ultimately just need to get on with it in a way that lay people can participate with us".