Fr Peter Carde SM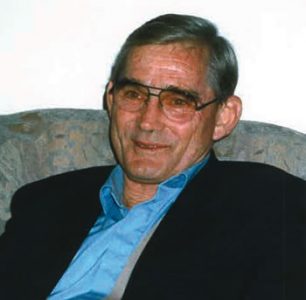 Born in Whanganui, 4 March 1936
Professed 30 January 1961
Ordained 29 June 1965
Died 3 March 2019 in Havelock North
Peter came from Whanganui, was educated by the Marist Brothers at St Joseph's in Masterton and, before entering the seminary, he played senior rugby for Marist. He was a Wellington representative as a flanker and trialled for higher honours.
Peter was a late vocation, going to Mount St Mary's in 1960. His brother, Monsignor John Carde, a priest of the Archdiocese of Wellington, was ordained in 1958.
In Sydney in 1996, there were about 20 of us Marists from New Zealand and the Pacific Islands on a renewal course. Fr Larry Hannan SM, from Fiji, was our director and Fr Mick Tomasi was his assistant. We were encouraged to do or learn something new. Mick Tomasi decided he was going to learn how to use a computer with Peter as his tutor. When asked how Mick was doing, Peter replied, "He knows about as much as the Mouse". Such was Peter's plain and dry wit.
Peter ministered in Fiji for 35 years. He applied the same characteristics that made him a good rugby player -- tenacity, drive, commitment and versatility -- to his apostolate.
On arrival in Fiji he taught for two years at St John's College, Cacawi. After only four years Peter established a new Parish at Laucala Bay near Suva. This had been the site of a NZ Airforce base for flying boats, where Peter's brother Chris, a pilot, was also based for a time.
Peter was elected the Vicar Provincial for the SM Oceania Province within ten years of arriving in Fiji.
A special time in Peter's memory was his seven years ministry on the Island of Rotuma. The people of this island have a distinct culture and language from Fiji. He contributed to both their faith life and their economic development by organising exports of goods to Fiji.
From 1985 Peter served for six years as Regional Superior of the Marists in Fiji.
Showing his versatility, he moved to Samoa, teaching at Chanel College on two separate occasions. He also ministered at Sidcup in England while he recuperated from a bout of illness.
In 2003 Peter returned to New Zealand. Working first of all in Otara and Wairoa, Peter then served in several Parishes in the Hamilton Diocese -- Te Kuiti, Taumarunui, Te Puna, and lastly in Rotorua. His ministry in these areas was connected to the Māori ministry of Fr David Gledhill and the late Fr Hemi Hekiera.
In 2014 Peter retired to Palmerston North near his sister Josie Snook and her husband Ivan, and was a support to the Marist Community at Our Lady of Lourdes Parish at that time. Peter continued to support the local Parish community after the Marists' departure.
Together we thank God for Peter's wide variety of ministry and service both in the Pacific Islands and here in New Zealand. We pray for him and commend him to God.   
Thanks to Fr Christopher Martin SM for this abbreviated version of his eulogy for Fr Peter..
Appointments
1966 -- St Mary of the Angels, Wellington
1966 -- St Patrick's College, Wellington
March 1967 -- left for Fiji, transferred to Oceania Province
1967 -- St John's College, Cacawi
1968 -- Lomary
1969 -- Laucala Bay
1971 -- Bemana
1971-1976 -- Laucala Bay, Vicar Provincial  of Oceania
1977 -- Rotuma Island
1983 -- Wairiki
1984 -- Levuka
1985 -- Laucala Bay,
          -- Regional Superior, Suva, Fiji
1992-1993 -- Chanel College, Samoa
1993 -- Pymble Sydney
1994-1995 -- Cawaci, Fiji
1995-1996 – England: Carshalton, Sidcup
1996 – Programme of Marist Renewal, Sydney; Chanel College, Samoa
1997 -- Laucala Bay, Suva, Fiji
2003 -- Returned to NZ Province
2003 June -- Otara
2003 July – December -- Wairoa
2004 -- Te Kuiti
2007 -- Immaculate Conception Parish, Taumarunui
2011 -- St Joseph's Parish, Te Puna; St Michael's Parish, Rotorua
2014 – Retirement in Palmerston North
2019 -- Duart Home and Hospital, Havelock North