Fr David Mullins SM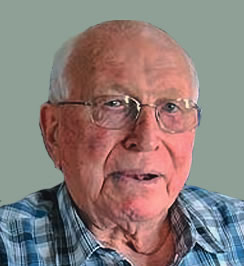 Born in Christchurch, 29 September 1930
Professed 2 February 1952
Ordained 15 July 1956
Died 24 December 2018, St Joseph's Home, Herne Bay, Auckland
There is a wonderful promise that Jesus gives us in the Gospel: "whoever sees the Son and believes in him shall have eternal life, and I shall raise him up on the last day." Father David certainly acknowledged Jesus as the Son of God, believed in him, and based his life on that belief.
David Mullins came from a fine Christchurch family, a family strong in the Faith and leadership. His Dad, Jack, was among the first of the New Zealand troops to land on the beach at Gallipoli. He was wounded twice and survived to take part later in the battle of the Somme.
On his return to NZ, Jack resumed his work as a journalist and became well-known as the sports editor of the Christchurch Press. His occupation may give us a clue why sport, especially rugby, became such a strong thread in lives of David and his older brothers. David was the manager and coach of the first Tongan rugby tour to New Zealand in 1969, and the manager of the Tongan Commonwealth Games team in Christchurch in 1974.
David inherited from his father not only his strong faith, but also his qualities of independence and loyalty, determination and faithfulness. He also inherited his father's writing skills. Among the five books he published were A Man with a Mission, on the work of John Rodgers SM, Bishop of Tonga (1966-1973); He Spoke the Truth in Love – the speeches and writings of Bishop Patelesio Finau SM; and They Built a Church, about priests who worked in Tonga.
As a Marist priest, David applied these inherited qualities to his pastoral duties, especially during his more than thirty years ministering in Tonga and as chaplain to the Tongan communities here in NZ and in the United States. In the U.S. he set up 19 communities spread from Hawaii to Florida and San Diego to Anchorage.
His family, and we who knew him, mourn his death. But I think the Lord looked on Father David with a benign eye – what priest among us cannot help but envy his dying day: celebrating that evening the Vigil Mass of Christmas, preaching the wonder of the Saviour's birth, then, after Mass, not feeling well, being cared for, receiving the Sacrament of Anointing and quietly dying into God's hands.
St Paul, now an old man, wrote to his young friend, Timothy, in today's second reading. It echoes the reality of Father David's final days. Paul is tired. His work as a missionary has exhausted him. It is time for him to depart, to die. There is no sadness, no regret, just a humble sense of satisfaction: "I have fought the good fight to the end; I have run the race to the finish." With St Paul you, David, have run your race, kept faith with God and with the Tongan people whom you loved so well.
No doubt there were times when David struggled and had problems; that is the human experience, so we pray for God's mercy on him. As a priest of the Society of Mary, family member, pastor, friend, he has a right to our prayers because of those very relationships.
Father David, may the Lord's promise of eternal life be fulfilled in you.   
Thanks to Fr Desmond Darby SM, whose homily at Fr David's Requiem Mass is the basis of this tribute.
Appointments:
1957 -- St John's College, Hastings
1957-1961 -- Principal , 'Api Fo'ou College, Tonga,
1962-1964 -- Parish Priest, Ma'ufanga,
1965 -- PP, Nuku'alofa
1966-1969 -- PP, Longoteme, Kauvai
1970-1974 -- PP, Lapaha
* 1974  -- Vicar-General, Diocese of Tonga
* 1974-1976; 1981-1984 -- Director of Catholic Education, Tonga
1975-1976 -- PP, Houma
1977-1979 -- NZ, Tongan Chaplain * 1974-1976; 1980-1985 Secretary of Development, Tonga
1980-1983 -- PP, Kolonga,
* 1981-1984 -- Member CEPAC Justice, Peace and Development
1984-1989 -- Chaplain to Tongan migrants to U.S.A., based in San Francisco
1989-1990 -- PP, Kolovai and Houma; also Editor Catholic Tongan newspaper Taumu'a Lelei
1990 Oct-1991 -- Assistant at Our Lady Star of the Sea Parish, Howick, Auckland
January 1993 -- Transferred to NZ Province
1992-1997 -- PP, St Joseph's Parish, Otahuhu
1997-1998 -- PP, St Andrew's Parish, Tuakau
1999-2008 -- Our Lady of Lourdes, Parish, Glen Eden
2009-2013 -- Chaplain,Tyburn Monastery, Rotorua
May 2013-- retired, Blockhouse Bay, Auckland
December 2015 -- Little Sisters of the Poor, St Joseph's Home, Herne Bay