Remembering the New Zealand Marist Chaplains of World War One
This article is based on a presentation given by the author and the late Ken Scadden at a conference in 2014. Versions were subsequently published in Archifacts, the journal of the Archives and Records Association of New Zealand in April 2015; and in Forum Novum, a journal of Marist Studies, in December 2017. The article is used with permission.
Fr Thomas Segrief SM
1884-1940
Fr Segrief was the first NZ Catholic Chaplain to serve in World War One and saw service throughout the whole war. He sailed with the Samoan Advance Party, sent to occupy the German colony of Samoa at the request of Great Britain in August 1914, spent time at Trentham1 and Featherston2 Camps and ministered on the hospital ships Maheno and Marama. His time on the Maheno coincided with the Gallipoli campaign. He joined the NZEF with the 23rd Reinforcements, serving in England and on the Western Front.
Fr Alexander F McDonald SM 1879-1957
Leaving Waimate3 with one of Fr Aubry's violins, Fr McDonald accompanied the 8th Reinforcements in November 1915. He was stationed for his entire service in Egypt where he ministered to the New Zealand Mounted Rifles Brigade. On occasion, he also ministered to Australians who were part of the ANZAC Mounted Division. Returning to NZ in January 1919, he was posted to the Territorial Force4 in March 1919 and finally retired from active duty in 1940.
Fr Nicholas Moloney SM
1875-1944
Fr Moloney was commissioned into the NZ Chaplains' Department in April 1914 and was appointed from December 1915 to the position of Roman Catholic Chaplain on the NZ Hospital Ship No. 2 Marama for her first charter, second charter second sailing, third charter and fourth and final charter, arriving back in New Zealand in January 1919.
He missed the first sailing of the second charter, as he had been posted to Trentham Camp.
Fr Jean Barra SM
1880-1949
Initially appointed Honorary Chaplain to the Wanganui Irish Rifles in 1910, Fr Barra was called up by the French Army in 1916. With the support of Fr James McKenna, Senior Catholic Chaplain, and the approval of the Minister of Defence, Fr Barra was appointed Military Chaplain to the NZEF 18th Reinforcements. Fr Barra saw service in northern France in 1917 and at the NZ General Hospital at Walton on Thames, England in 1918. He was posted to the Retired List in 1921.
Fr Francis Bartley SM
1881-1959
Fr Bartley was initially appointed chaplain in the Territorial Force in March 1915 when curate in the upper South Island parish of Nelson. He was appointed to Featherston Camp in late 1916. From there he joined the NZEF, leaving with the 21st Reinforcements in 1917. He served in northern France in the second half of 1917. Problems with his health led to his being invalided back to NZ, where he continued in the Chaplains' Department, being awarded both the NZ Service Medal and the Long and Efficient Service Medal in 1930 and the Efficiency Decoration in 1935.
Fr Célestin Lacroix SM
1868-1934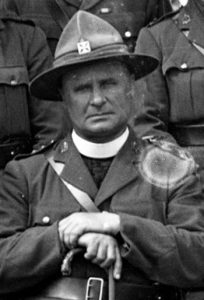 Fr Lacroix became a chaplain to the 13th Regiment of the Territorial Force in June 1916. When another chaplain was required for service abroad, Fr Lacroix was nominated thanks to his native proficiency in French. At 49 years of age, though, he was four years past the age limit for chaplains and required the special approval of the Minister of Defence to take up the position. He was curate in Greymouth5 when he left on board the Tofua in April 1917 (25th Reinforcements). Fr Lacroix's service was spent at the NZ Stationary Hospital at Wisques, Pas-de-Calais, France and in Britain, returning to NZ in 1919. He was placed on the Reserve List in 1922.
On route to taking up his post at the Hospital in France, Fr Lacroix's train was involved in an accident. Fr Lacroix assisted in rescuing other passengers, which led to the Army Commander recording his appreciation for gallant conduct in the 2nd Army Routine Orders of 5 November 1917.
Fr Michael Murphy SM
1884-1955
Fr Murphy's first appointment was to Timaru from where he left in November 1917 for Trentham Camp before embarking with the 33rd Reinforcements, though being commissioned into the NZ Chaplains' Department in June 1912. He was initially stationed in England, leaving for the Western Front in June 1918, where he completed his duty. He was given official leave to visit Rome before returning to NZ in September 1919 on the Remuera. He was placed on the Retired List in 1948.
And sixteen others ...
From the Register of Commissions, 16 other Marists held commissions in the Chaplains' Department, serving with territorial forces or at military bases within New Zealand from 1908 to 1924. They are:
Fathers François Delachienne (Delach), Bernard Quinn, Augustine Keogh, Richard Hoare, William Peoples, Francis Dignan, James Tymons, James Eccleton (egressus), Patrick Finnerty (egressus), Arthur Burger, Patrick Fay, Alfred Herring, Thomas Gilbert, Charles Venning, Paul Ginisty and Joseph Cullen.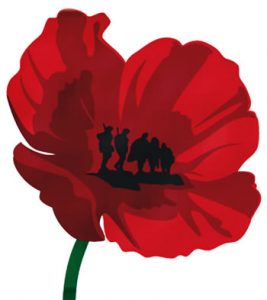 Interestingly, Fr Joseph Cullen SM and his brother, Fr Frank Cullen, a priest of the Archdiocese of Wellington, were the only two brothers to be military chaplains6.
While not in New Zealand at the time, Fr Francis Vincent SM (olim Sontheimer) (1873-1962) also saw service as a Chaplain to Canadian Forces in 1918, according to his obituary in ACTA Societatis Mariae 1965, No. 35 T. VII; however, there is no record of him in Canadian or British military lists. Many British service records were destroyed during the blitz in 1940.  
Note: that they were Chaplains to the New Zealand Expeditionary Force (NZEF) means they saw service overseas during World War One.
1  Situated in Upper Hutt, about 30 kilometres north of Wellington in the North Island, this was the first training camp for World War One opened in October 1914. It is still an operational military base.
2  The largest training camp during World War One, 63 kilometres north of Wellington in the Wairarapa region of the North Island
3  Town located 200-odd kilometres south of Christchurch in the South Island. Fr Paul Aubry SM was Parish Priest there 1908-1917.
4  The Territorial Force was a system of compul-sory military training started in 1911, brought about by the passing of The Defence Act 1909.
5  Town located on the West Coast of the South Island.
6  Bryant Haigh, J. Men of Faith and Courage: The Official History of New Zealand's Army Chaplains, Auckland, New Zealand: The Word Publishers Ltd, 1983.
Photos
Frs Segrief and Barra: Society of Mary Archives, Rome
Fr Lacroix: National Library, NZ
All others: Marist Archives, Wellington