August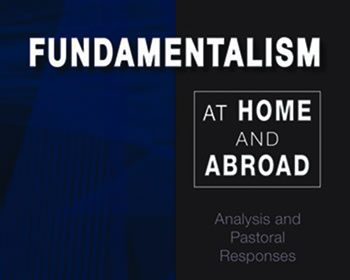 Fundamentalism at Home and Abroad: Analysis and Pastoral Responses, a book by Fr Gerarld Arbuckle SM, has won first place in the Professional Books section at the Catholic Press Association USA awards.
Fr Arbuckle says he is "delighted" and particularly pleased that a book on contemporary fundamentalism has been so acknowledged internationally.
"I hope the book, in some small way, can contribute to an understanding that fundamentalism in all its forms threatens the very peace of the world.
"I also hope that it shows we can do something to stop this danger," he said.
Reviewing the book, Fr James Lewis Heft, Alton M. Brooks Professor of Religion at the University of Southern California says the book is carefully argued by a "veteran cultural anthropoligist." 
Read more at: www.sm.org.nz