Apostle to the Apostles – St Mary Magdalene
The term 'Apostle to the Apostles' is not new. It came into our pastoral vocabulary when the Church raised the celebration of Mary Magdalene's life from a Memorial to a Feast Day. Mary Magdalene, from whom seven demons were cast out, is also recorded in St. John's Gospel as being the first person to see Jesus Christ after He rose from the dead, thus she becomes Apostle to the Apostles. 
Mary Magdalene's life changed dramatically, but would then minister in a feminine way, in a domestic setting. She went on from an evangelical 'event' towards that time when she would recognise her Risen Lord. As we move from one Christian era to another, are the laity called to make the same evangelical journey? I think women can lead such a journey and get men to follow them simply because in times of uncertainty women are bolder than men and less likely to institutionalise such a journey. 
Laity in parish communities have for many centuries now lived some form of cultural Catholicism, weaving the secular with the sacred into a profoundly Catholic way of life which is often only loosely evangelical. This has been enough for the Church and has stood the test of time. Pope Saint John XXIII foresaw the rise of secularism and the demise of this sort of popular, cultural Catholicism in the Western world. At Vatican II, the laity were asked to make popular Catholicism more evangelical. We were asked to live what is largely enjoyable and good about our sacramental faith in the world and at the same time take up the call of the Word to conversion, living what is often unpopular in the world but paradoxically more fruitful.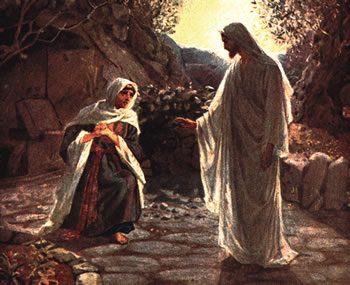 To take up what is profoundly Catholic and make it more evangelical, a lay person needs a sense of sin, a sense of the sacred and, to join these up, a sense of pilgrimage. In the past, the laity have had these senses honed through the sacraments and the apostolic life of the priesthood. This too has been good and stood the test of time. But our senses have become dulled and so Vatican II asked us to look into the Word and place those dulled senses close to the person of Jesus Christ so that they may be honed anew through a loving friendship with that Person. 
Weaving our lay lives into the sacredness of the Word is not so much a cultural, community story as the story of a soul. A person seeking out the sacred in the Word might begin her pilgrimage by taking the sacramental Word home and taking its sacredness to heart. Lodged in those places the Word speaks to her heart and she hears the call of the Word to conversion. Far from putting her, a sinner, at a distance from the sacred, this call actually brings her into an awesome closeness with God. Hearing the call to conversion sets up some sort of frisson between sin and the sacred which is felt initially in her soul and then perhaps as a flame in her heart.
Physically turning from sin to the sacred is the hardest, most unpopular action any Christian is likely to perform. It is a 'turning' that cannot be made alone. A person needs a neighbour, another person close by to bring out the best in the holy traveller and at times to be the recipient of the worst. In the story of Mary Magdalene, we get a good picture of Jesus Christ as neighbour to the seeker. 
Mary Magdalene's life tells us that lovingly entering into the life of Jesus Christ as neighbour is the same in essence as journeying towards union with God's perfect and sacred love. Coming to the feet of the Person who has power over sin and pride, who can raise us up out of our weakness is the action of a Christian Catholic who is like Mary Magdalene. This person is humble enough to know that her love is not like God's love, is astute enough to know that it needs to be if it is to evangelise and is spiritually uneasy enough with secular life to see perfect, sacred love in Jesus Christ and hunger for it.
Mary Magdalene was a person like me. God wove his pure love into her soul when he conceived her in his likeness. He set the direction of her life from that moment. Her path towards Jesus was somewhat exceptional, but that should not stop us identifying with the evangelical trajectory of her life. Her whole-hearted commitment and her onward journey towards that time and place when she recognised her Risen Lord is a stunner of a story and even a non-Christian person who comes up against such an evangelical life will get a profound sense of the secular being woven lovingly into the sacred. 
We are unlikely to be converted in a one off evangelical 'event' as Mary was, but we can live in the hope of being one day able to recognise our Risen Lord in moments of pure joy and by the grace of God weave that joy into our everyday sacramental life, sharpening it up making it more apostolic. Vatican II had it firmly in mind that lay Catholic life was quite capable of bringing persons, slowly but surely, to a unitive state with God by weaving their lives into Jesus Christ's life. In that expectation Vatican II is boldly apostolic. We must not think mystical experiences are not for us. Sensing this potential hones our sense of pilgrimage, moving us faithfully towards the sacred whilst we muddle through our largely secular, lay lives. 
Family groupings are the most secularly recognised social structures in human life. This is where the most basic, radical weaving of the secular into the sacred takes place. This is where the most sinning, repenting and forgiveness goes on amongst those who give and receive the best and the worst from each other all the while growing in love. Amoris Laetitia, written in response to the synods on marriage and family life, is boldly evangelical. It speaks of love, not institutional rules. Pope Francis reminds me that there is no popular, evangelical version of love which is fruitful and sustainable by Catholic cultural life unless we live in an uneasy, yet happy relationship with God's sacredness and this relationship brings us to repent at the feet of his Son. I think Mary Magdalene would agree.