June
Brazilian Nature Reserve Named after Marist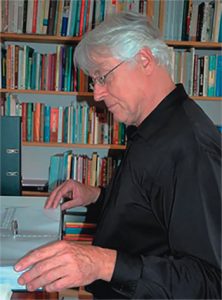 Brazil has a new nature reserve; a tribute to a Dutch Marist, Fr Piet van der Aart, who also worked for periods in New Zealand and Brazil.
The Brazilian reserve, which he helped establish, was formally named this year and is called Reserva Volta Velha – Pe. Piet van der Aart.
A biologist, Fr van der Aart led many exploratory tours, mainly for groups of US students, to the nature reserve on the Atlantic Coastal rain-forest of Brazil.
The Reserve comprises 285 hectares of the Atlantic Coastal Rain-forest, in the North of the state of Santa Catarina. The main goal of the reserve is to conserve biological diversity.
Fr van der Aart taught biology at St Patrick's College, Wellington before his time in Brazil. He died 21 March 2017.