Fr Brian Quin SM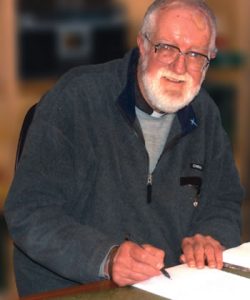 Born 6 February 1937
Professed 11 January 1968
Ordained 24 June 1972
Died 24 March 2018
Edited eulogy by Fr Phil Cody SM
Pikitia ki te tihi o tōu maunga kia pupuri ai te ātaahua o Rangi rāua ko Papa.
Climb to the top of your mountain and there you will grasp the harmony of Heaven and Earth.
This Māori proverb captures something of Brian Gerard Quin's journey. A progressive tackling of aspects of life to seek balance and beauty. He certainly had difficult sections to climb, not least his long illness. It was not unusual for Brian to turn up at a meeting with patches over the latest skin grafts, blood showing, but utter determination to get on with life and live it to the full.
I remember going into the Marian Court chapel about 6am. Brian was already there and from the back all you could see were two size 17 feet up on the chair in front while Brian communed with God!
Another Māori expression that captures something of Brian is 'He tipua ngāwari' 'A gentle giant'. Most of us will have pictures of this tall man with his huge hat to protect him from the sun, standing tall with his deep voice sounding. A fine singing voice it was, too. Indeed a giant in stature and personality.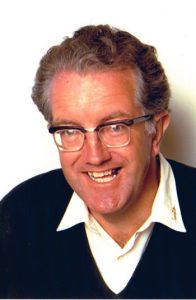 He taught at his former College, New Plymouth Boys High (1959-61) and then 'country service' at Okaihau District High School in the Bay of Islands (1962-63).  There, among other things, he is recorded as Secretary to the Volunteer Fire Brigade. Brian used to serve Mass at the small St Patrick's Church there. The visiting priest, Fr Frank Shannahan, asked Brian if he had thought of being a priest. Brian spoke of Fr Frank's suggestion as a key moment of grace for him.
After ordination, a long teaching career continued. First at Chanel College in Samoa (1973); then to St Patrick's High School, Timaru for nine years (1975-83). He enjoyed his time there, including work with the girls at Mercy College and the eventual amalgamation to form Roncalli College in 1982. He states "I suppose a minor achievement was getting cricket for the girls started"!
Then to St Patrick's Silverstream from 1984-89 where he was strongly involved in the Teacher Union (PPTA) activities. As he had been at Timaru, Brian was Head of Geography. He had qualified MA in Geography from Victoria University in 1957.
An interest in 'things Māori' began with an appointment to Hāto Paora College. This was cut short when he was diagnosed with renal failure. June 1992 marked the successful transplant of his brother Alan's kidney, for which Brian was always grateful.
There were appointments to Mount Maunganui (1992) and then Wairoa and then Whanganui (1993) for five and a half years. Brian writes, "I really enjoyed it there. With Hemi Hekiera and Jim Durning as tutors, my Māori blossomed. Hemi taught me the Apostles' Creed in one car-trip from Whanganui to Feilding. I still recite it on my morning walk!
Then in 1998 to Ōtaki which he enjoyed. He notes he visited the 60-odd homes of the parish school, Hato Petera Kaniera, St Peter Chanel.
After a Renewal, Brian came to the Marist Centre (2002) and linked with the Marist Archives. In particular, he translated historical documents in French, Latin and Māori, especially letters written by early Marists in Aotearoa- New Zealand.
One aspect we need to note. Brian was a fighter for justice and the common person. He insisted on using the public health system. The Provincial team would get constant letters urging the Society to join Kiwi Bank. He was constantly praying for the rights of the unborn and those near death. He witnessed to the use of public transport. Brian's challenge lives on.
Asked what had been a key moment of grace, Brian said "A resolution to pray the Rosary each day – made during a parish mission in New Plymouth in 1953 when I was 16".
Brian, 'gentle giant', devoted teacher, determined fighter, lover of prayer and Mary, now it's your turn to join those at the peak of your mountain and enjoy the harmony of God's blessing on your life.
Pikitia ki te tihi o tōu maunga, e hoa, kia pupuri ai te ātaahua o Rangi rāua ko Papa.
Climb to the top of your mountain, Brian, and there you will grasp the harmony of Heaven and Earth.