A New Superior General for the Society of Mary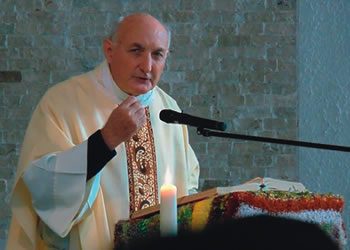 On 30 September, Fr John Larsen sm became the new Superior General of the Society of Mary, succeeding Fr John Hannan sm.
Fr Larsen was born in 1955 in Auckland, New Zealand, and entered the Society of Mary in 1976. He taught for five years at St. Patrick's College, Silverstream, before volunteering for the wider mission of the Society.
He has worked in parishes, prison chaplaincy, retreat work, education programs, health care for HIV/Aids, and with migrants. He has fulfilled leadership and formation roles in the Philippines, Myanmar and Thailand, and in recent years in the Marist International Theologate in Rome.
Please pray for him.