Inaugural World Day of the Poor – 19 November 2017
1% of the world's population own more than the other 99%, according to a 2017 Oxfam report 1.  It goes on to say, among other things, that eight people own the same wealth as the poorest half of the world, and that the incomes of the poorest 10% of people increased by less than $3 a year between 1988 and 2011. During those years, the incomes of the richest 1% increased 182 times as much. A FTSE-100 CEO earns as much in a year as 10,000 people working in garment factories in Bangladesh, and every night, one in nine people still go to bed hungry.
It is often said that Aotearoa New Zealand is a great place to raise children, and that may well be true, yet the UNICEF Innocenti Report Card 2016 2  places NZ 34th out of 41 OECD/EU countries for the welfare of its children and young people. Failure is even greater when rates of mental health, neonatal deaths, teenage pregnancy, drunkenness and suicide are considered, with NZ being rated at 38th out of 40 countries in the period 2010-14. Based on figures from 2010, we have the highest rate of teenage suicide in all these countries.
Before the NZ General Election on 23 September, the major political parties supported proposals to reduce child poverty. Defining poverty is notoriously difficult, so it was not surprising that the largest two parties differed in their estimates as to the extent of child poverty: the measure used by the National party suggested there were about 140,000 children living in poverty in 2015-16, roughly 13% of all children. Other estimates suggested there were about 290,000 children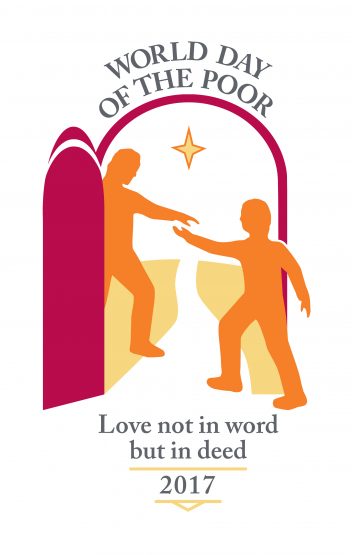 in poverty in 2015-16, nearly 27% of all children. 3
In his message for the World Day of the Poor 4,  Pope Francis wrote that
If we truly wish to encounter Christ, we have to touch his body in the suffering bodies of the poor, as a response to the sacramental communion bestowed in the Eucharist. The Body of Christ, broken in the sacred liturgy, can be seen, through charity and sharing, in the faces and persons of the most vulnerable of our brothers and sisters. Saint John Chrysostom's admonition remains ever timely: 'If you want to honour the body of Christ, do not scorn it when it is naked; do not honour the Eucharistic Christ with silk vestments, and then, leaving the church, neglect the other Christ suffering from cold and nakedness' (Homily in Matthaeum, 50.3: p. 58) … There is a scandalous growth of poverty in broad sectors of society throughout our world. Faced with this scenario, we cannot remain passive, much less resigned.
Given the declarations of political parties before the General Election, there is hope that they will address aggressively the country's issues relating to child poverty, and poverty in general. And in regard to what we as individuals might do about alleviating poverty, in our own country and in others, a paraphrase of St Mother Teresa of Kolkata's approach might be appropriate: do what you can, with what you have, for the person you see to be in need.
1  Oxfam, January 2017, An Economy for the 99%, p. 2
2  UNICEF, Fairness for Children, 8 April 2016, various pages
3  Jonathon Boston, Dominion Post, 6 September 2017
4  Message of Pope Francis for World Day of the Poor, Rome, 13 June 2017, # 3 & 5