Br Edward (Anthony) Jones sm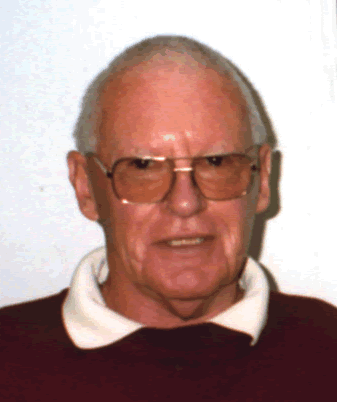 Born in Hamilton, 3 June 1937
First Professed 1 November 1956
Finally Professed 1 November 1959
Died at Te Hopai, Wellington, 7 February 2017
Anthony was educated by the Mission Sisters and later the Marist Brothers. When he was 12 Archbishop Liston confirmed him. Whether it was the charm of Archbishop Liston, or the beginnings of his vocation, Anthony entered Holy Name Minor Seminary, in Christchurch and stayed there 1953 and 1954. At the end of that year, he decided to write to the Provincial of the Society of Mary, Fr Joe Spillane, to ask about becoming a Brother.
So, in 1955, Ed entered the Society at Highden where he joined a band of novices already in progress. One of those is now Bishop Stuart O'Connell and a long association between Ed and Bishop Stu began there.
In his first few years after profession, Ed had some early signs of what they call Raynaud's Phenomenon. Put simply – you feel the cold, especially in your hands and feet, even when the temperature is not that bad. Ed went first to Whangarei, where we had a farm that eventually became the site for Pompallier Catholic College. Even the temperate north was not really warm enough for Ed – so in May 1964 he went to Chanel College in Samoa – an association with Samoa which became one of Ed's great loves.
Everything about Samoa suited Ed. His health responded favourably. He took to the roles of Bursar and Secretary at Chanel College. His work took him each day into the business community of Apia, where Ed knew everyone by first name – or so it seemed. That applied to the head of a government department as well as the person selling fruit and vegetables at the local market. If you wanted to locate Ed all you really had to do was to follow the laughter. He was either telling a joke, pulling someone's leg, picking up the joke he hadn't heard yet or stopping everyone at a work place from doing anything.
You'd be wrong to think that Ed was simply someone to laugh with. Ed had a genuine sense of compassion and mercy. People sought him out as a good listener and a sensible confidante. At the same time, nothing could shock Ed, so no matter what he dealt with, he did so confidently.
However, it would not be entirely true to say that Ed could not shock others. He had a turn of phrase that was not learnt in catechism class. He rather enjoyed the look on the face of someone shocked by the expressions he used.
Ed's health was always what he would have called 'somewhat dodgy.' That was partly the Raynaud's, and partly another complaint or two that Ed maybe would not admit to.
Ed bore his crosses without complaint. Even at Te Hopai he never moaned, he was always cheerful. So I used to find that, even after a hard day at the office, I'd call in to see Ed to cheer him up, and he did just that for me.
To everyone that knew him or came to see him at the personal sauna he ran in Room 4 at Te Hopai, Ed was a good friend. Over the days of his final illness, so many of the staff whom Ed loved, and who loved Ed, came to see him. The Staff at Te Hopai have been magnificent to Ed, and he loved them dearly.
If you did not know Ed well you might think that he did not have a religious bone in his body. In fact, Ed was very faithful to
his prayer and his commitments as a Marist. His well-thumbed book of the Prayer of the Church was used every day.
Thanks to Fr Timothy Duckworth sm, for this edited version of his eulogy.

Appointments:
1954-1956
Highden
Dec.1956-May 1957
Greenmeadows
May 1957-April 1958
Futuna, Wellington
May 1958-Nov.1958
Greenmeadows
Nov.1958-April 1963
Rochester Hall, Christchurch
April 1963-May 1964
Maunu, Whangarei
May 1964-1979
Chanel College, Samoa
1980-1988
Marcellin Hall
1988-1994
Pompallier College, Whangarei
1995-1997
Nadi, Fiji
1998-2015
Marist Regional House, Apia, Samoa
16 July 2001
Transferred to
Oceania Province
March 2015
Te Hopai Hospital,
attached to Newtown Community