November
MM's Glen McCullough receives an award at the ACPA conference in September.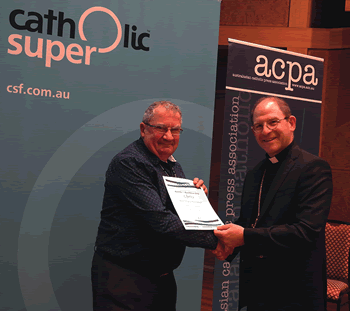 ARPA 2016
In the Australasian Religious Press Association awards held in September in Sydney, Tricia O'Donnell won a Bronze Award for her 'accomplishments, contribution and outstanding performance' in the category Best Profile Story.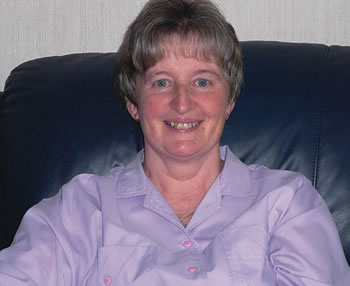 ACPA 2016
In the Australasian Catholic Press Association awards, in the Best Original Photograph Category, ACPA made a Highly Commended award for the photograph of the crucifix in St Patrick's Church, The Rocks, Sydney. Taken by Glen McCullough, the photo appeared on the cover of the March 2016 Marist Messenger.